In a world full of beverage options, it is easy to become overwhelmed with choice. Craft beverages have been experiencing a true renaissance over the last decade or so, which has led to a near exponential growth in the number of breweries (as well as distilleries, cideries, meaderies, coffee roasters, and even kombucha producers). Additionally, the creation of new and exciting (though, dare I say at times ridiculous) beer styles provides a plethora of new flavors, textures, and experiences to keep beer lovers on their toes.
Although a vast amount of choice is great in principle, it does create a situation where people who are just getting into beer may be seriously intimidated by massive beer lists that feature dozens of beers with strange and unique names like Chocolate Mocha Sparkle Breakfast Cereal Milkshake Unicorn Tears Hazy IPA (It's completely beside the point that I would totally try a beer with this name, by the way…).
With all this in mind, here is a list of "6 Classic Beers to Make you Fall in Love with Beer". This list includes both new-world craft, and old-world classic examples, that are widely appreciated among beer aficionados as being near perfect examples of the styles they represent. For someone relatively new to this whole "beer craze thing", this would be a great starting point; a way to learn without intimidation – and ultimately try some amazing beer that generally shouldn't be all too hard to find. Sound good? Here goes…
Old World – Classics
#1 – Brasserie d'Orval – Orval (Florenville, Belgium)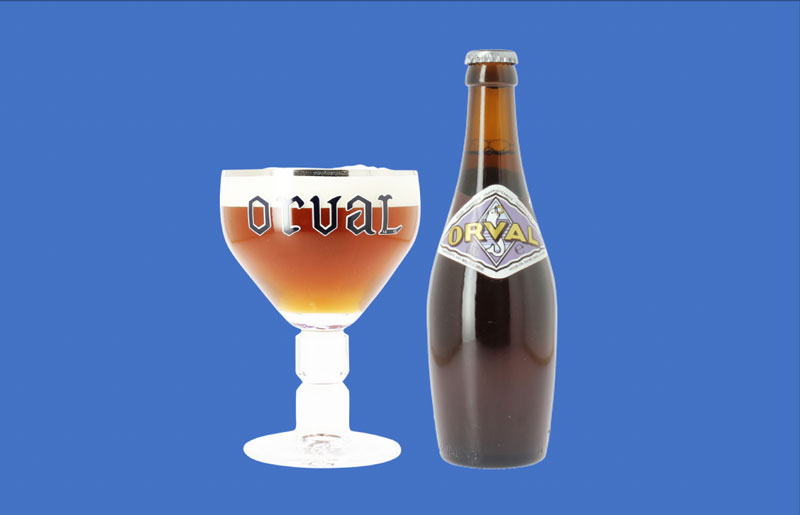 Trappist Monks have become very well known for their exceptionally high quality, and at times, quite rare Belgian Ales. Although all Trappist breweries produce exceptional beers, perhaps the most unique is Orval. Though most Trappist Ales fall under the traditional Belgian Abbey Beer styles simply named, Single, Dubbel, Tripel, or Quadrupel, Orval takes a departure from this nomenclature, and produces a singular beer that possesses many of the characteristics which make Trappist beers fantastic, but is also comprised of very unique characteristics that set it apart. The aroma and flavour are both wonderfully complex, with hints of citrus, spice, caramel, and a subtle, yet distinctive yeast-derived funkiness. Try this beer with a bold blue cheese, such as Rochefort.
#2 – Bayerische Statsbrauerei Weihenstephan - Weihenstephaner Hefeweizen (Freising, Germany)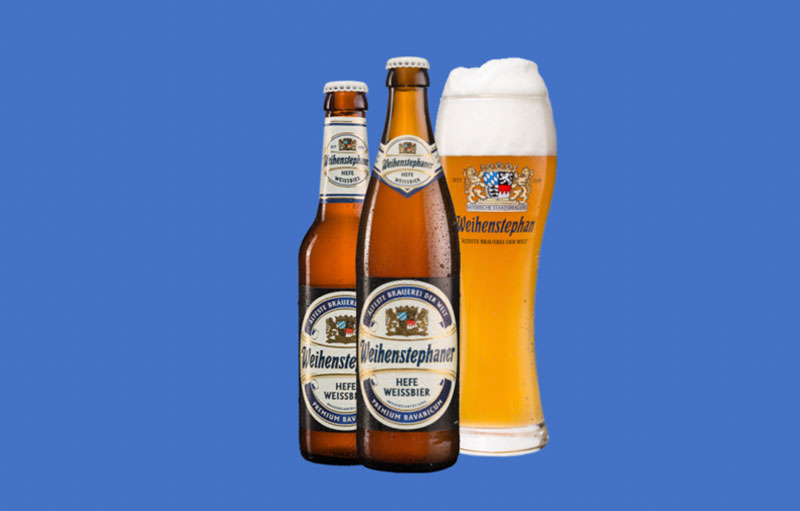 Weihenstephan's history dates back nearly 1000 years, in fact, holding the title of the world's oldest brewery. It is now, in part, a teaching brewery through the Technical University of Munich and is famous for being at the forefront of brewery research and technology. Despite this, their commercially available beers tend to be quite classic and in many ways reflect the best of German brewing traditions. Their Hefeweizen is a near perfect example of the style, possessing an expertly crafted balance between the wheat malt, and banana/clove characteristics that define this quintessential German Wheat Beer style.
#3 – Klosterbrauerei Andechs – Andechser Doppelbock Dunkel (Andechs, Germany)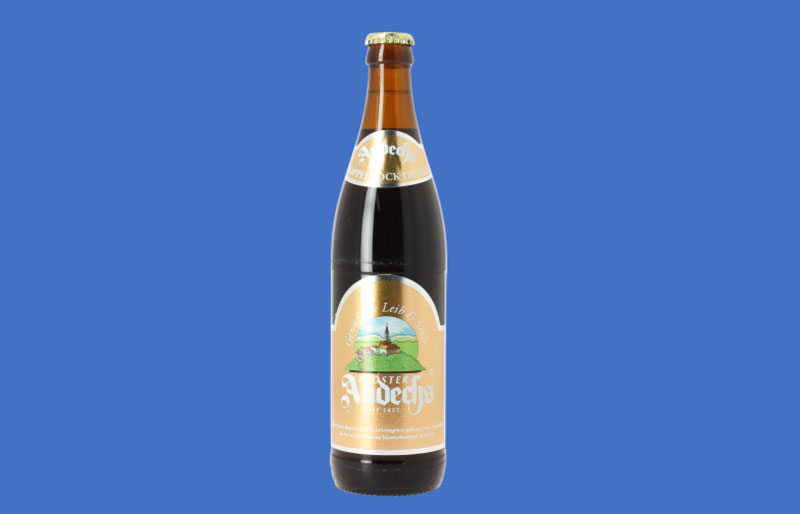 Though not a Trappist brewery, Klosterbrauerei Andechs (Kloster meaning "monastery" in German) is another brewery run by monks, this time in Germany, which produces beer in the classic German tradition. Although all of their beers are delicious, the Andechser Doppelbock Dunkel is the standout and is indeed one of the best examples of the German Doppelbock style. German monks traditionally brewed Doppelbock beer to provide sustenance during the fasting season of Lent. Doppelbock is a dark lager brewed to a higher strength than a standard "bock" beer – using roughly double the malt – producing a "liquid bread", so to speak, that is full of the carbohydrates and nutrients that any monk might need to get them through the fasting season. The Andechser Doppelbock Dunkel is a dark beer with gorgeous amber hues, featuring characteristics of dried fruit, toasted dark bread, and caramel.
New-World Craft Beers -
#4 – Victory Brewing Company – Prima Pilz (Downingtown, PA – USA)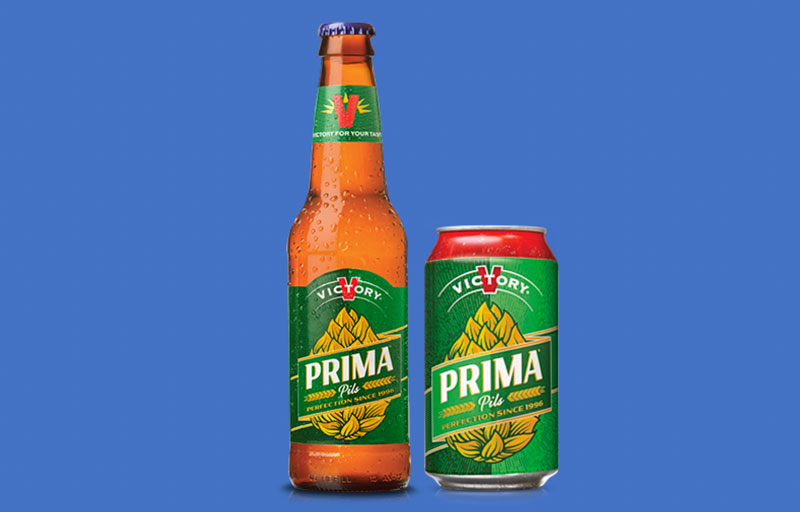 The Pilsner style originated in the Czech Republic and Germany and soon became very popular – so much so that the style eventually grew to dominate the beer world, being the general style that nearly all of the world's biggest breweries focused on. Eventually, the big name breweries – especially the ones located in North America - decided to focus on approachability and drinkability rather than flavor and character, and ultimately the traditional characteristics of true Bohemian and German Pilsners were all but gone in these New-World examples. Fast forward to the 1990's during the early days of the Craft Beer movement in the United States when Victory Brewing Company among others began crafting beers that harkened back to the traditional recipes and techniques, again focusing on brewing to create flavor rather than removing it. Prima Pilz is essentially a showcase of German and Czech herbal and earthy "noble" hop varieties which impart a moderately crisp bitterness. This is balanced perfectly with a smooth, and subtle malt character reminiscent of lightly toasted bread that hints at sweetness but finishes quite dry.
#5 – Brasserie Dieu du Ciel – Péché Mortel (Montreal, PQ - Canada)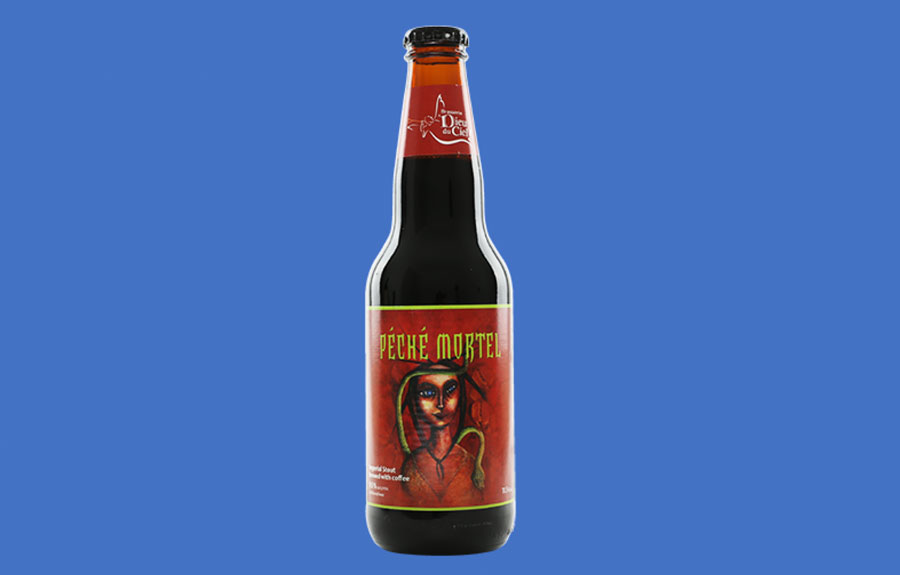 If boldness and intensity is what you appreciate in a beer, then this is exactly what you are looking for. Montreal's Brasserie Dieu du Ciel has never been afraid to take risks, and go big on flavor and their Péché Mortelis direct evidence of this fact. This Imperial Stout consists of a deeply rich roasted malt character, which is further intensified by the addition of Fair Trade coffee – amping up the roasty flavors and adding to the bitterness as well. This is a big beer at nearly 10% Alcohol by Volume, though despite its overall boldness, it is quite smooth and drinkable. This beer is especially fantastic when paired with dessert – specifically something chocolate. Péché Mortel translates to "Mortal Sin" – and when you experience how well this beer works with Chocolate, its name will instantly make sense.
#6 – Russian River Brewing Company – Pliny the Elder (Santa Rosa, CA – USA)
"Pliny", as the beer is affectionately called by multitudes of beer geeks everywhere, is perhaps as close to legendary as a craft beer can get. Being arguably the first commercially available "Double India Pale Ale", it essentially defined a subcategory within the overall American IPA beer style. Although Pliny the Elder has been somewhat overshadowed recently by some of the new and trending New England IPAs, it remains a stalwart example and has stood up as one of the top American Craft Beers of all time. Expect to taste a complex and moderately assertive combination of citrus, floral, and pine hop character, but balanced expertly with a solid malt base. Still possibly the best Double IPA around.
One thing for certain is that right now is an amazing time to be a beer drinker and there has never before been more excitement or fanaticism surrounding beer. Overwhelming selection and choice aside, I for one, feel that it is about time beer is getting its fair share of notoriety across the globe. This allows for more and more people to become exposed to great beer and appreciate it for far more than just a drink to accompany hot wings while tailgating at a college football game – not to say that beer isn't completely appropriate for that as well, mind you – it's just all that and more – while at the same time it's just beer after all.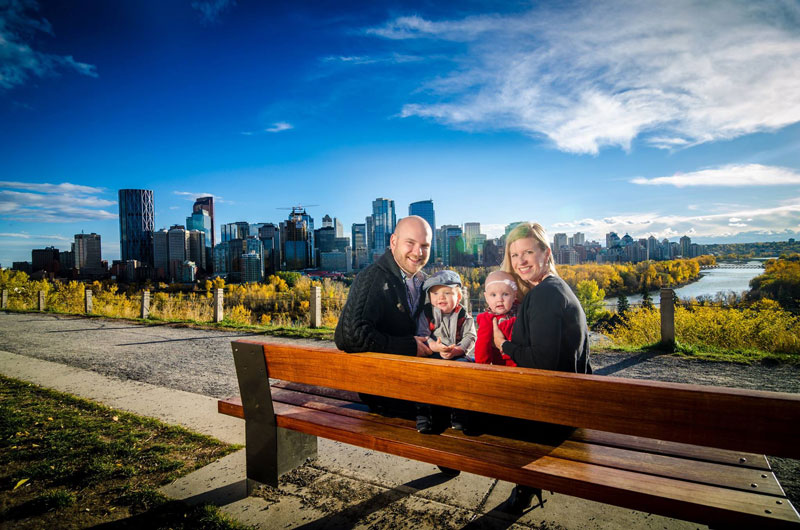 ABOUT KIRK BODNAR
Kirk Bodnar's interest in beer would likely be described as a passion by some, and perhaps an obsession by others. The love of great beer has led Kirk to become a Certified CICERONE®, BJCP beer judge, beer consultant, an avid homebrewer, and founding partner with Bragg Creek Brewery - located just outside of Calgary, Canada. Most importantly, he is the father to two future beer geeks (hopefully).
Follow him on Twitter @beersnsuch