DAD.CEO is proud to interview the most important 'Travel Influencers' (Concierges) from leading 5-star hotels around the world.
Discover: Omni Hotel, San Diego, California
www.omnihotels.com/hotels/san-diego
Robert Marks, Chef Concierge, Omni Hotel, San Diego
Member of Les Clefs d'Or International
DAD.CEO: Why visit your city and when is the best time to come and why? ​
Robert Marks: Located in the southernmost portion of California and bordering Mexico, San Diego is an ideal domestic and international travel destination. Known as "America's Finest City", San Diego has what many believe to be the world's most perfect climate with an average year-round temperature of 70 degrees Fahrenheit (21C) and more than 340 days of sun, so there's never a bad time to visit.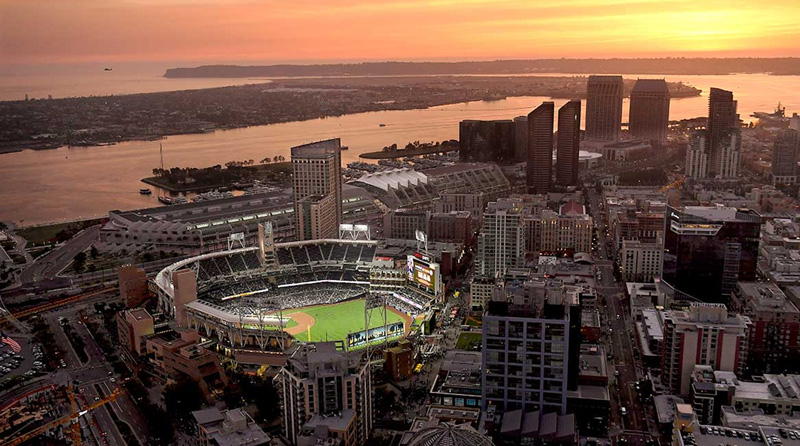 The Omni Hotel is located in the heart of San Diego
As the second-most populous city in California, with over 3.4 million residents, my city has all the amenities and attractions of a major metropolitan location, yet still retains the charm of a small coastal town. Whether for business or pleasure, our 70 miles of beaches, 90+ golf courses, mountains, desert, world-class attractions, major industries, and the world's most perfect climate make San Diego an ideal place to visit.
DAD.CEO: As a top concierge, what is your 'secret talent'?
Robert Marks: ​I don't know that I would say I have a 'secret talent', but what I would say is that I have a true desire to know each guest's personality and to truly understand their particular wants and needs, which then allows me to provide them with a perfect and customized experience. Also, I have the advantage of being a native of San Diego, so I have a vast and lifelong knowledge base to help create those ideal moments.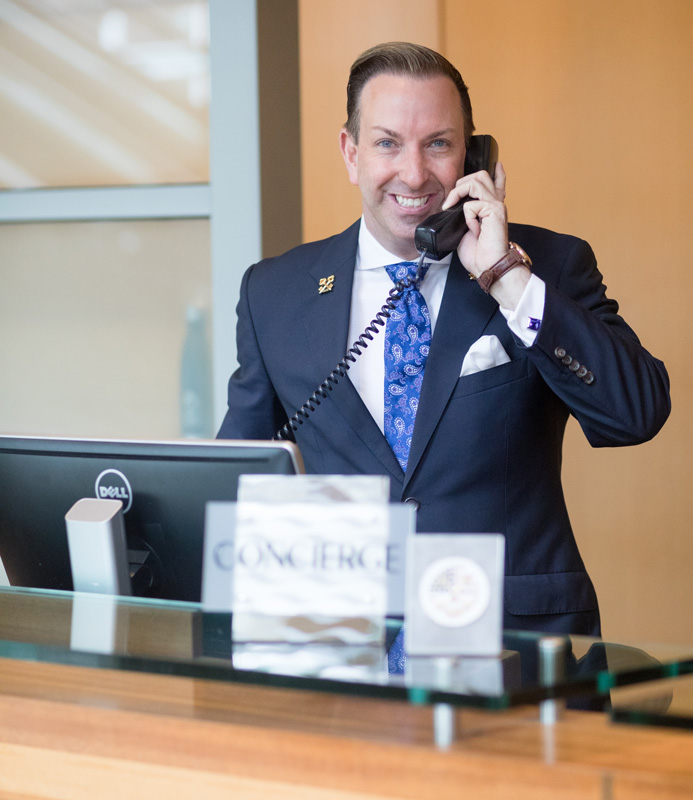 Robert Marks knows how to customize the perfect experience.
DAD.CEO: What is/are the 3 best attractions and why?
Robert Marks: ​San Diego has so many incredible world-class attractions, it's difficult to narrow it down to just three. All visitors should experience the beauty and history of Balboa Park. The park opened in 1915 for the Pan American Exposition and today features over 1,200 lush manicured acres, more than 20 world-class museums, four major theatres, some of the world's finest colonial revival architecture, and, of course, at the heart of the park is the world-famous San Diego Zoo.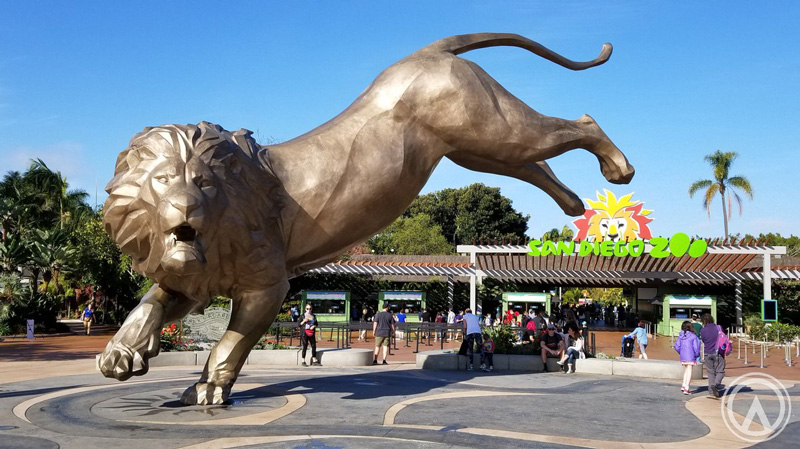 The world-famous San Diego Zoo
No visit to San Diego would be complete without a trip to the famous San Diego Zoo. The zoo is considered by many to be the finest zoological site in the world, with 4,000 animals, 800 species, and over 2 million plants all set in a tropical environment that makes for a remarkable and memorable visit.
Another 'must' is a cultural phenomenon known as Comic-Con. ​​​ Every third week in July, more than 150,000 people from around the world travel to San Diego to be a part of the wondrous event. Comic collectors, pop culture enthusiasts, movie producers, celebrities, and the public at large dress in their favorite superhero costumes and then party and celebrate the best of popular movie culture. It is truly an experience to behold.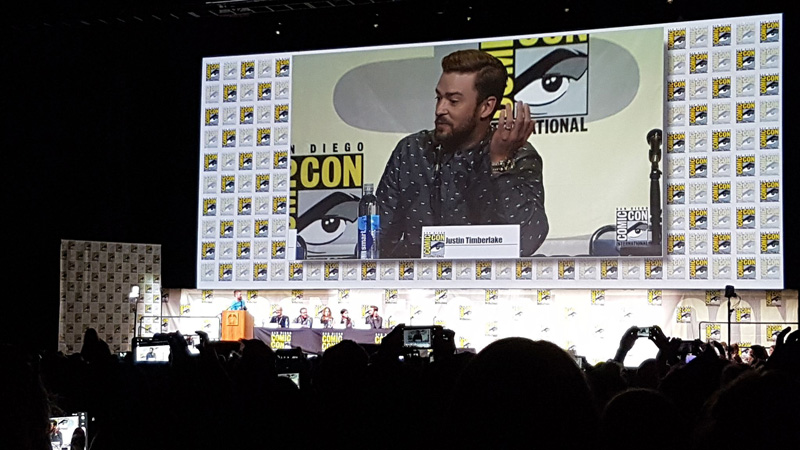 Global stars such as Justin Timberlake often present their new films at Comic-Con
DAD.CEO: What local food would you recommend and which restaurants should not be missed?
Robert Marks: The culinary scene in San Diego is truly blessed by our geographic location on the Pacific Ocean and our shared border with Mexico. If there is one dish that's considered truly local to San Diego, it would be the fish taco. Whether at a casual taco shop or a fine dining restaurant, there will almost certainly be a version of it on the menu.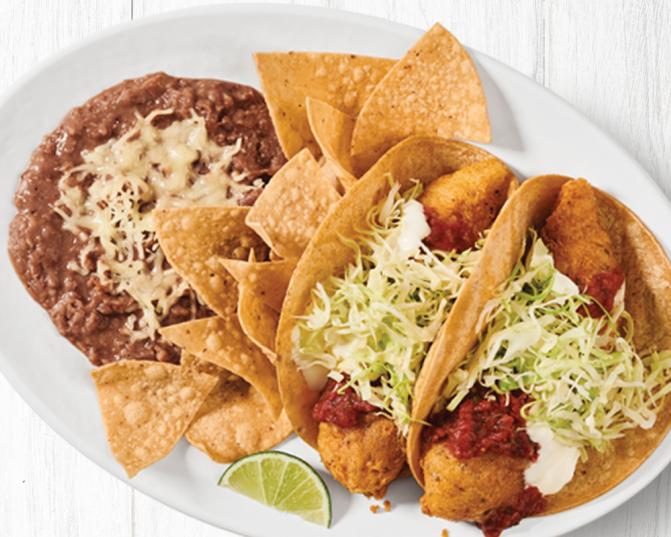 A local specialty in San Diego - The Fish Taco at Rubios
Many locals consider Rubio Fish Taco the best. Pay a visit to one of their many shops and try the 'original' fish taco. www.rubios.com
There are so many incredible restaurants but some have become landmarks for the city. One of those is Mr. A's, which has served incredible California coastal cuisine for over 50 years. www.asrestaurant.com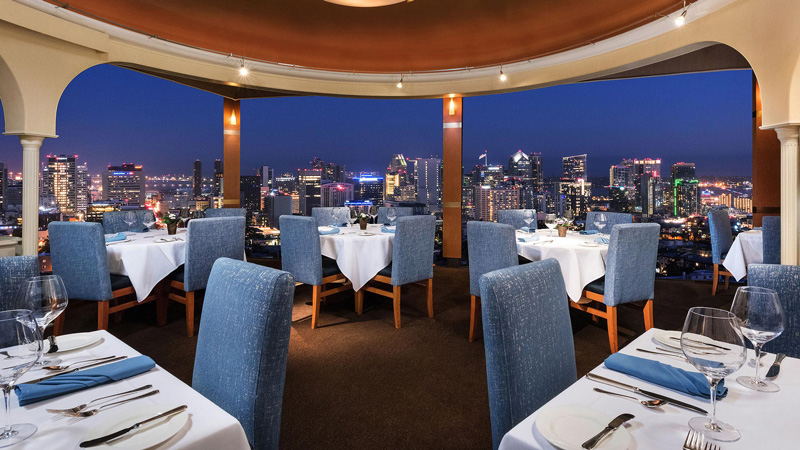 Mr. A's is known for its incredible ambiance and breathtaking city view.
Aside from the incredible and innovative food, Mr. A's is also known for its breathtaking views of the city skyline, sweeping vistas of Balboa Park and the incredible sight as jetliners fly past your window in preparation for landing at San Diego airport.
Another incredible dining recommendation would be the Marine Room which specializes in the very best California seafood with a French flair.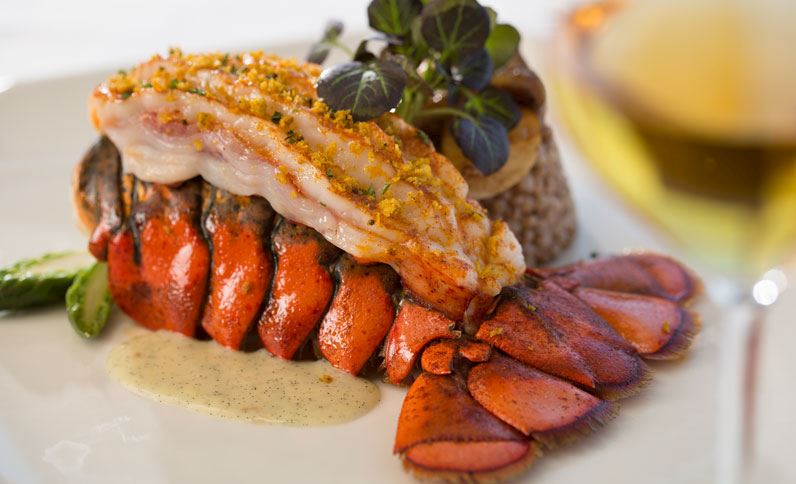 The menu at the Marine Room is known as one of the best for seafood in California
What truly sets the Marine Room apart, aside from the wonderful food, is the incredible location on the beachfront, just steps from the ocean.
So whether you're looking for a fine dining experience or a casual taco shop, San Diego offers tastes and experiences for every individual.
DAD.CEO: What are your recommendations for luxury shopping? ​
Robert Marks: San Diego is a casual and relaxed city, better known for its shorts and flip flops than its high-end couture, but that doesn't mean you can't find exciting shopping and high-end designers throughout the city. If you're looking to do some serious shopping while in San Diego, then the first place to start is Fashion Valley Mall.
This centralized shopping center features over 200 stores that range from Gucci, Chanel, and Hermes to Banana Republic and the San Diego Surf Company. Fashion Valley also features six major department stores, fine and casual dining, movie theaters, and wonderful outdoor spaces to enjoy the southern California weather. www.simon.com/mall/fashion-valley
Another fabulous location for shopping is the charming village of La Jolla. This seaside coastal village features charming streets filled with wonderful antique stores, high-end galleries, upscale clothiers, charming boutiques, and delicious eateries all in a picturesque setting.
One of the best-known stores in La Jolla is Warwick's Books, the country's oldest continuously-run family-owned bookstore. They have many rare editions, fine stationery, elegant writing instruments, and beautiful gifts. www.warwicks.com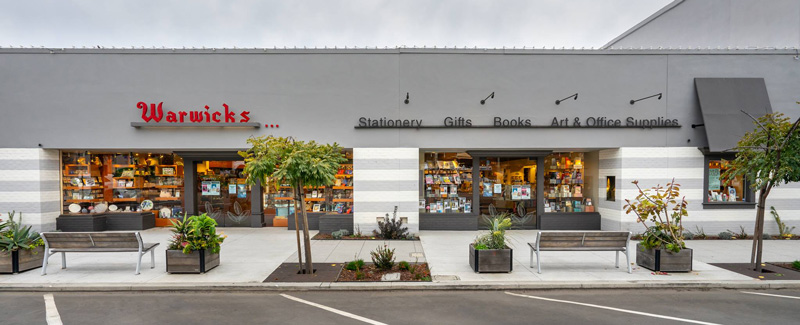 Warwick's is a staple in the book tour circuit with such names as John Grisham making a live appearance.
If you're looking to find unique and one-of-a-kind fashion boutiques, then go to the Cedros fashion district. Centered around 2-1/2 blocks, the district features more than 85 unique merchant stores that offer bespoke clothiers, fine jewelry, artisans, galleries, antique stores, and curators of custom-designed fashions and furnishings.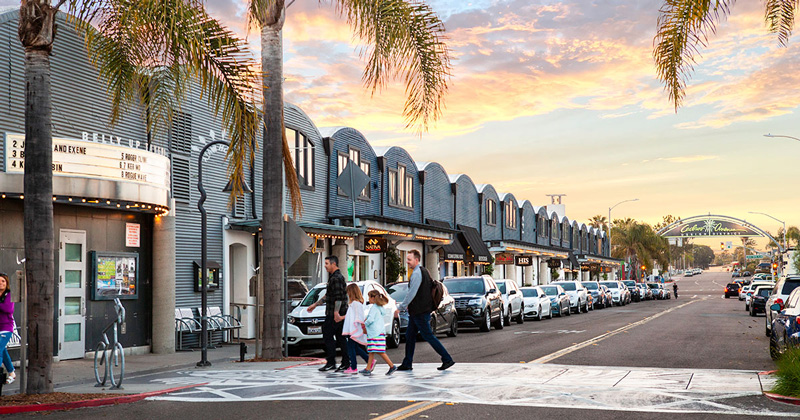 The Cedros District is truly the representation of the relaxed San Diego culture.
DAD.CEO: What is the best reason for choosing the Omni Hotel?
Robert Marks: The Omni San Diego is a rare type of hotel that offers modern, stylish, and upscale accommodations and large rooms. Despite its size (511 rooms in a high-rise building), the hotel provides the personalized, anticipatory, and bespoke service you would normally only find in boutique-style properties.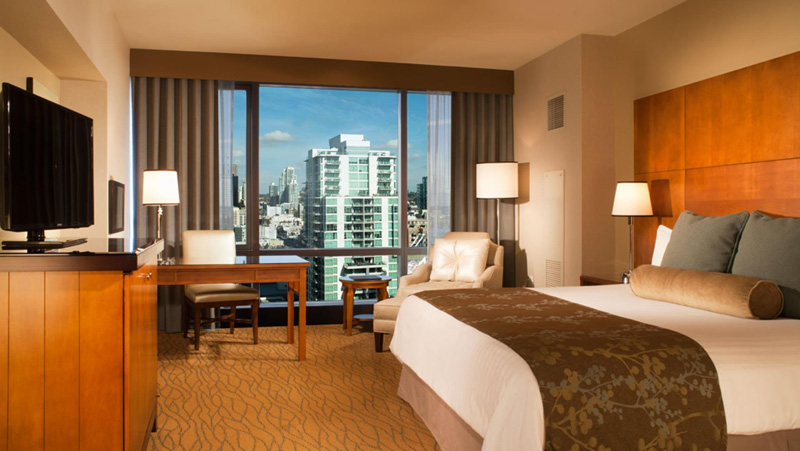 The hotel was designed and built to capitalize on its amazing location -- at the entrance to the dynamic Gaslamp Quarter of San Diego, directly across from the bustling convention center and steps away from the natural beauty of San Diego's gorgeous harbor.
The Omni San Diego also has the unique distinction of being the only hotel in the United States directly connected to a major league sports stadium, Petco Park, home to the San Diego Padres, and the site of major concert events such as the Rolling Stones, Taylor Swift, and Madonna.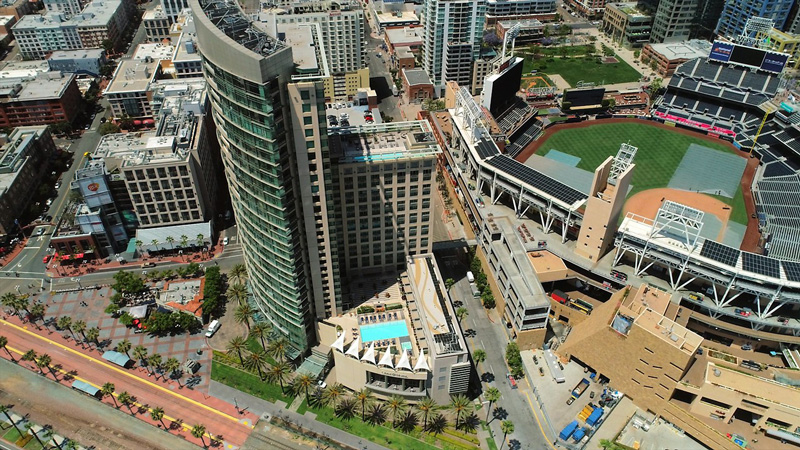 The Omni Hotel is truly connected to all the action in San Diego.
From its beautiful rooms, dynamic location, and incredible service, my hotel offers the perfect destination for business and leisure travelers and I can guarantee an exceptional and memorable experience for each of my guests. www.omnihotels.com/sandiego.
DAD.CEO: Are there any hidden secret places that only locals know about?
Robert Marks: Though San Diego is a very well-known and highly traveled tourist location, there are still places I consider 'hidden gems.' They may not be the most popular or regularly suggested spots, but they're well worth seeing.
One of my favorite hidden gems is Fort Rosecrans National Cemetery, one of the most beautiful and memorable places in San Diego. Situated on the cliffs of Point Loma, its gently sloping hills look out over San Diego Bay and Coronado Island offering dramatic views of the Pacific Ocean and the coastline of Mexico. You can sit and watch as impressive military ships and majestic cruise liners make their way into San Diego Bay or gaze out over the Pacific as the sun slowly sets in the west. It's also fascinating to stroll the grounds and learn about the brave men and women who served the United States.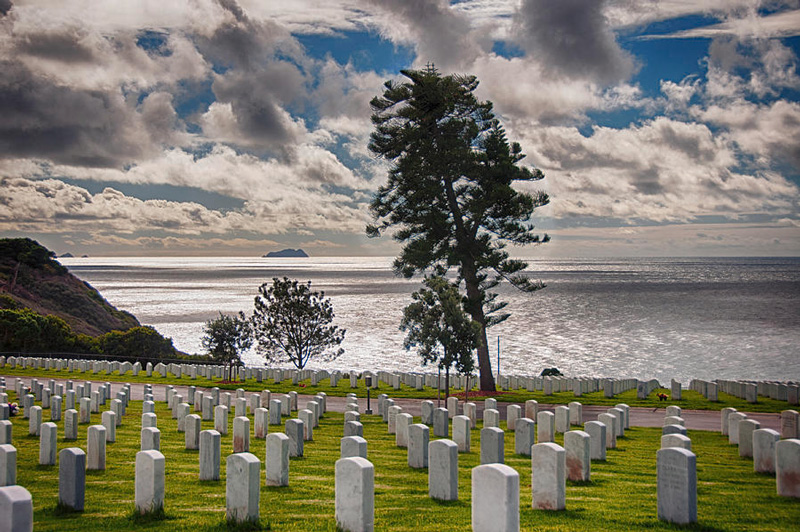 Fort Rosecrans National Cemetery
DAD.CEO: Any last tips/advice you believe is important for us to know about? ​
Robert Marks: The very best piece of advice is to reach out and contact your hotel concierge prior to your arrival. Advance communication allows the concierge to start building a relationship with you and to better understand your specific preferences, needs, and wishes, which will help you get the best experience during your stay. Using concierge services is the greatest way to ensure the best possible visit to any city, anywhere. Remember no question is too big or too small.
As concierges, our sole purpose is to be available to help the guest. We are trained to assist in all measure of things, from restaurant reservations to finding that rare antique. Always look for the crossed keys on a concierge's lapels. It means they're part of Les Clefs d'Or, a professional association of concierges that holds its members to the highest ethical and moral standards. Seeing the keys means you are dealing with a seasoned professional who has acquired the skills and the contacts to meet all needs and to provide you with extraordinary service.
ABOUT ROBERT MARKS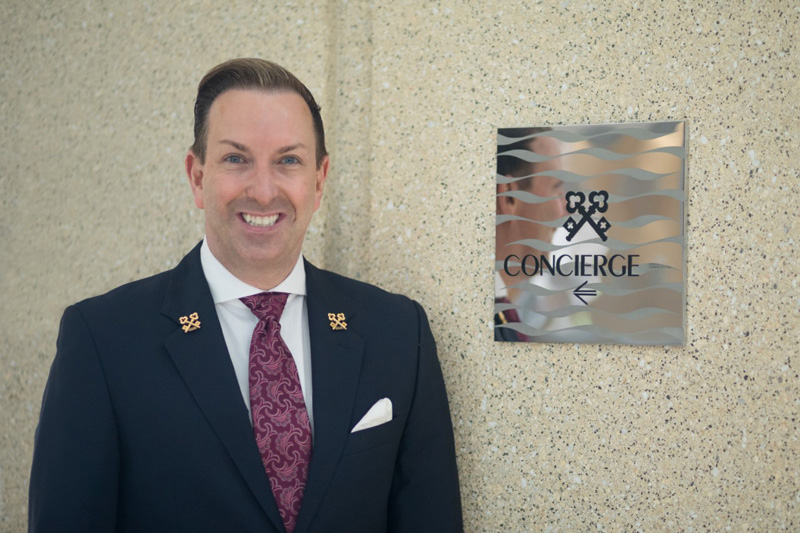 Robert Marks is an award-winning hospitality expert and for the past 16 years the Chef Concierge at the Omni Hotel and Resort in San Diego, California.
Robert is a native of San Diego, California with a 30-year of experience in the luxury hospitality and hotel industry.
He is the immediate Past President of Les Clefs d'Or USA, currently, he is the Zone Director of the Americas of UICH and a standing committee member of the Forbes Travel Standards Advisory Council.
www.omnihotels.com/hotels/san-diego