No one truly knows where the future of tourism is headed as COVID-19 has halted most travel or should we say 'non-essential travel'.
As it's in our human DNA to dream, explore, and discover, DAD.CEO is proud to interview the most important 'INFLUENCERS' from around the world: Les Clefs d'Or Concierges from the leading 5-star hotels who will help remind us why discovering new cities and countries is so important and why we must be ready to start planning to travel again very soon!
DISCOVER: SINGAPORE
CONCIERGE: Ali Alsagoff, The Fullerton Bay Hotel Singapore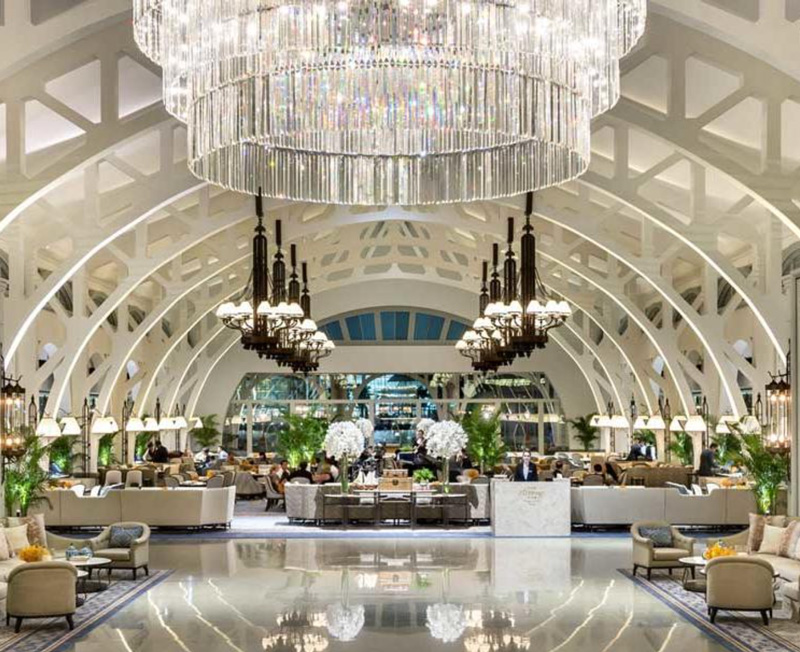 DAD.CEO: Why come to your city and country? When is the best time to come and why?
Ali Alsagoff: Singapore is a futuristic multi-racial city-state in a garden! With summer weather all year round, and an event calendar that is packed with entertainment, lifestyle, gastronomy, and cultural events, visitors can easily enjoy a fulfilling trip any time of the year. If I have to pick a few seasons, I would recommend the months of May - The Great Singapore Sale, August - Singapore National Day celebrations that entail performances and splendid fireworks lighting up the sky in the Marina Bay, September - Formula One Singapore Night Race and December - Christmas celebrations in summery weather.
DAD.CEO: As a top Concierge, what is your 'secret-talent' that you are best known for?
Ali Alsagoff: I treat all my guests with sincerity and take care of them as I would for a family member. Many of them have also become my friends.
DAD.CEO: What are the best attractions to see and why?
Ali Alsagoff:
1) Singapore Botanic Gardens is a 160-year-old UNESCO World Heritage site and a great spot to get up close to nature. The Orchid Gardens is also a highlight. I recommend going there in the early morning.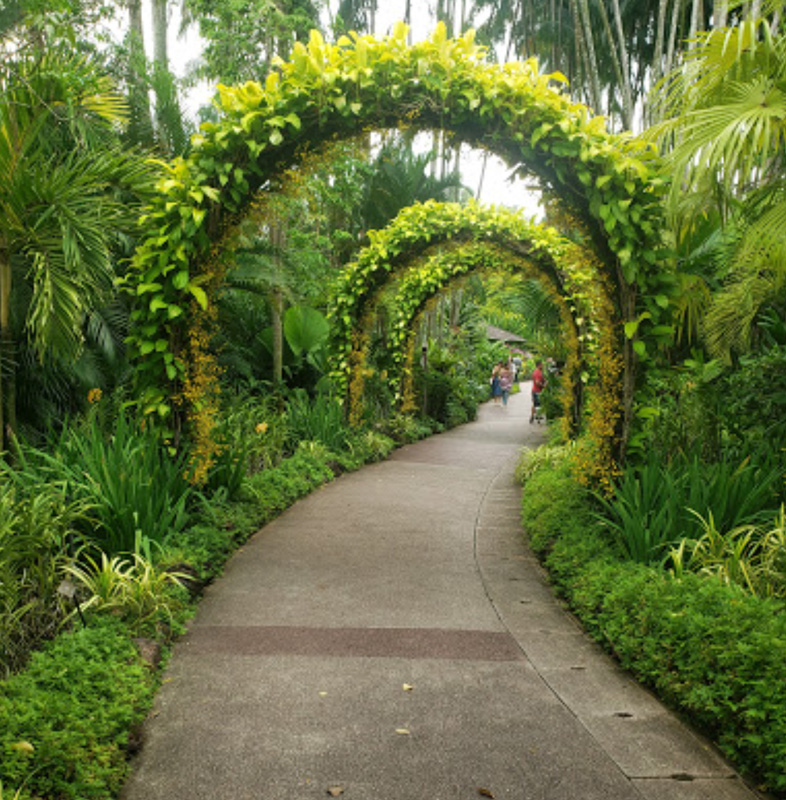 2) Formula 1 Singapore Night Race is the only night race in the world set in a street circuit. From The Fullerton Bay Hotel Singapore, you can get up close to the exciting action and revelry too.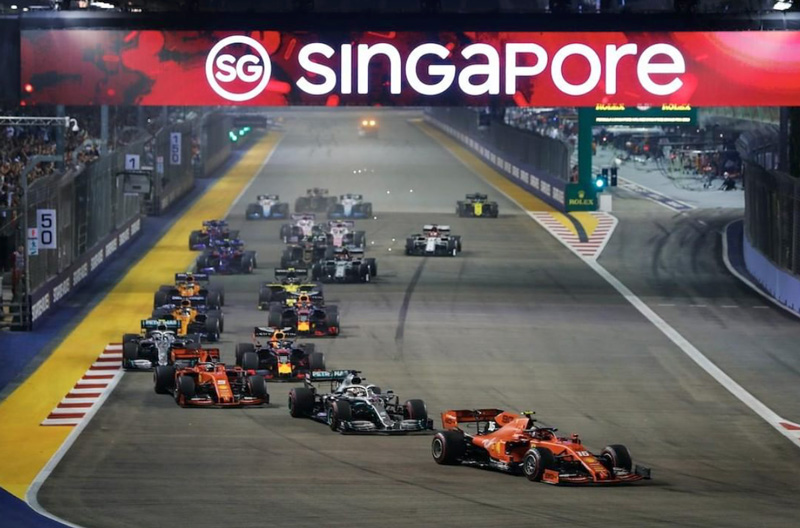 3) The iLights Sustainable Festival is also a highlight event that is held in the splendid Marina Bay. You will see magical and sustainable artworks glow in the dark, and one of the best views to enjoy it is from Lantern rooftop bar located in The Fullerton Bay Hotel Singapore.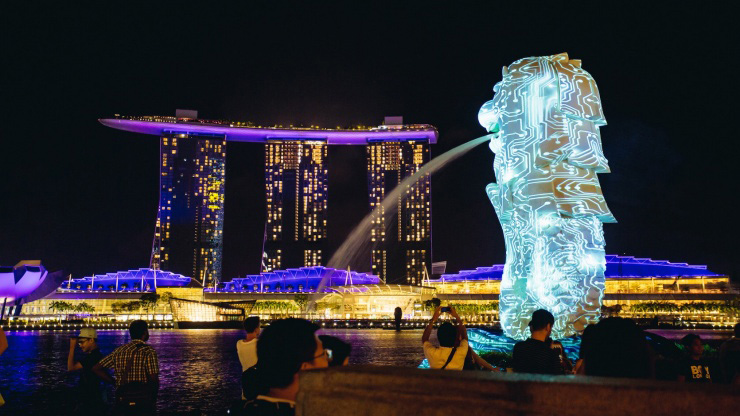 DAD.CEO: What food to try (local) and which restaurants to not miss?!
Ali Alsagoff: When you are in Singapore, you must try our famous Chicken Rice. For a truly authentic flavor, I would highly recommend dining at Town Restaurant located at The Fullerton Hotel Singapore, a sister hotel to The Fullerton Bay Hotel Singapore. It is located just five minutes away and connected via an underpass.
DAD.CEO: What are your recommendations in terms of high-end shopping and is there a local brand designer to watch out for?
Ali Alsagoff: Travelers can enjoy high-end shopping at the premier 2.2km shopping street - Orchard Road. I recommend ION Orchard, Ngee Ann City, and The Paragon where the flagship stores of the luxury brands including Dior, Prada, Gucci, Chanel, and Louis Vuitton are located. Another gem is Dover Street Market Singapore located in a former army barrack at Dempsey Road.
Here, visitors can take their pick from one-of-a-kind high-end urban and streetwear labels. One local designer to look out for would be Ong Shunmugam, a contemporary womenswear label. Layers of Asian aesthetic, textile, and sartorial history inform the label's new take on old fashion and its mission to engage the modern woman in dialogue about origin and identity. Her studio reworks familiar influences; weaving traditional techniques, materials, and silhouettes into the post-modern wardrobe.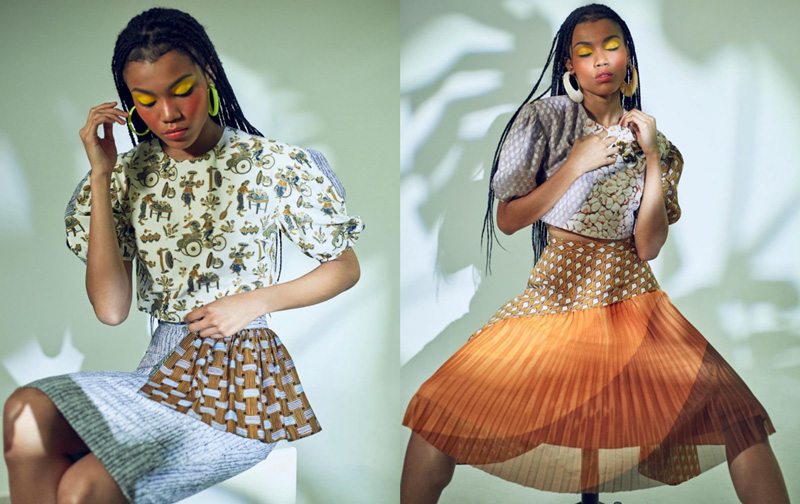 Ong Shunmugam is a designer to out for.
DAD.CEO: What is the best reason for choosing your Hotel? Any special characteristics, services, etc.?
Ali Alsagoff: The Fullerton Bay Hotel Singapore is an award-winning hotel and has been awarded top accolades by Forbes consistently through the years. It is the place to be seen, a place to indulge, and a place to unwind in the privacy of an oasis set in the heart of bustling Singapore.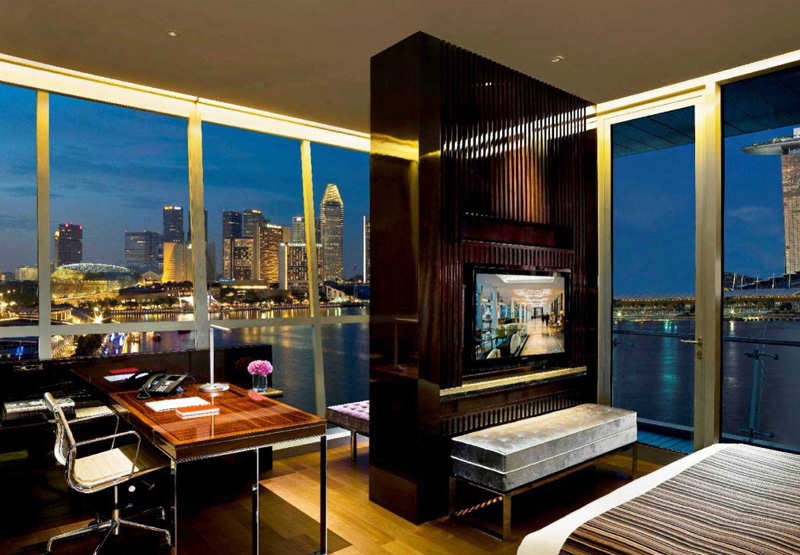 Every guestroom is equipped with floor-to-ceiling windows and a private balcony, offering a splendid view of Marina Bay.
All our 100 guestrooms have floor-to-ceiling windows and balconies that look out to the splendid Marina Bay. Imagine waking up to that million-dollar view every day! The Fullerton Bay Hotel is also the only hotel that is built on the waters of Marina Bay, and part of the building used for the iconic and historic Clifford Pier. Guests who enjoy heritage and culture can opt to go on our heritage tour to learn more about Singapore's fascinating history.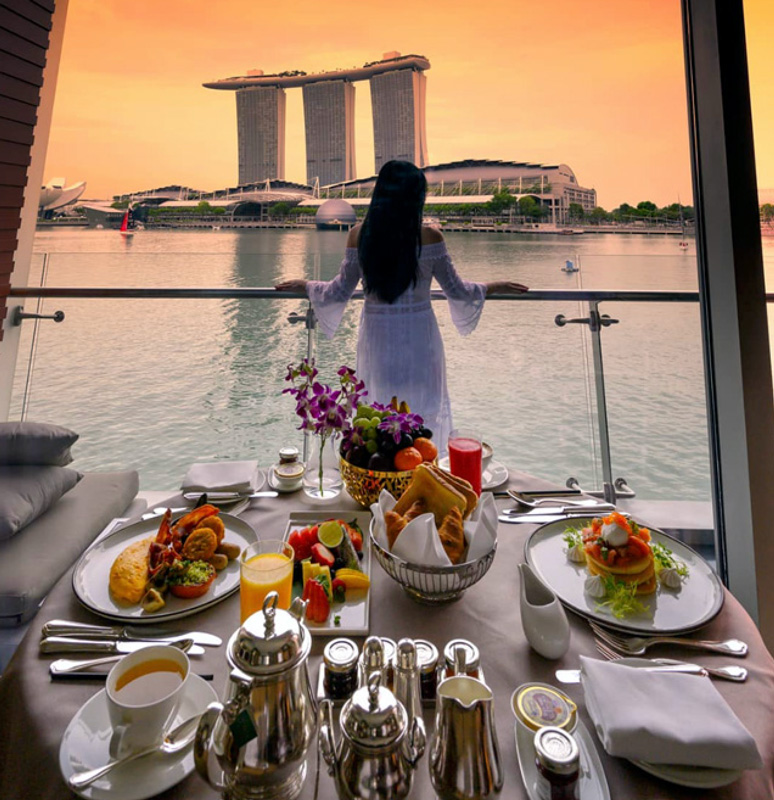 Breakfast with a view at The Fullerton Bay Hotel Singapore
DAD.CEO: Any hidden secret places that only locals know about?
Ali Alsagoff:
1) The Southern Ridges is a 10 km trail connecting 3 parks at the southern ridge of Singapore. There are bridges that go as high as 36m above ground and another that zig-zag through the forest. At the end of the trail, after a canopy bridge above the trees, visitors can also visit a restored colonial black and white bungalow that has been turned into a war museum - Reflections at Bukit Chandu.
2) Chek Jawa Wetlands is a unique nature spot consisting of sandy and rocky beaches, seagrass lagoon, coral rubble, and mangroves located at the eastern end of Pulau Ubin. To get up close to rustic nature, hire a bicycle from the island jetty to get there.
"It will be a memorable ride for sure!"
DAD.CEO: Any last tips/advice you believe is important for us to know about?
Ali Alsagoff: Don't leave without first trying multi-cultural cuisines which Singapore is well known for. From Chinese to Malay to Peranakan to Indian and Eurasian cuisines, there is so much you can learn about the unique aspects of each culture just by tasting the food!
About Ali Alsagoff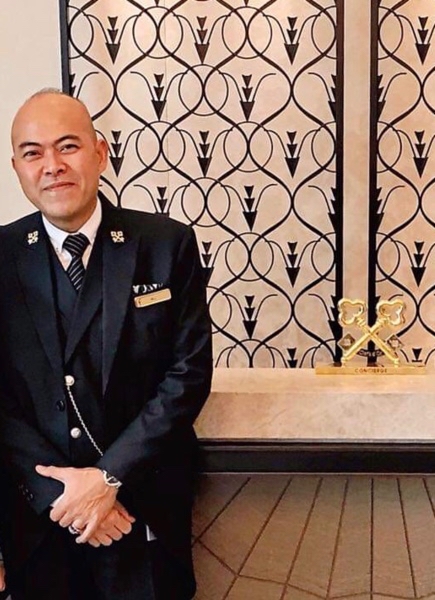 Guest Services & Concierge Manager, The Fullerton Bay Hotel Singapore
Over a span of 27 years, Ali Alsagoff who is currently the Guest Services & Concierge Manager of The Fullerton Bay Hotel Singapore has honed his skills as a leading concierge at various top hospitality brands including Four Seasons and Mandarin Oriental. His passion has led to him being awarded "Host Of The Year" in 2004 by Singapore Tourism Board. Today, he is dedicated to training the next generation of hospitality professionals and he is also an international trainer with Union Internationale des Concierges d'Hôtels (UICH).
www.fullertonhotels.com/fullerton-bay-hotel-singapore