It's Christmas Day. Your father, dressed as Santa, shows up on a jet ski and hands you a gift.
Twenty years later, what do you remember? The gift or the entrance?
This is what Richard Branson's children were lucky enough to experience when they were younger. Branson understands the power of experiences. That's why he started Virgin Experience Days and why he put on such a show for his children.
Gifts are nice but are easily forgotten and even more easily broken. They don't do the one thing we want them to do: Bring us closer to the person we are giving them to.
Research at the University of Toronto found that enjoying experiences with loved ones forges stronger bonds than giving gifts to loved ones. This makes sense. We remember best what makes us feel strongly—and a trip to a safari is more likely to stir deep emotions than a remote-control car.
When was the last time you had a fresh experienced or challenged yourself in a new way? Wouldn't embarking on an adventure with your child be thrilling and fulfilling? Consider these 8 ideas.
VINTAGE CAR TOURS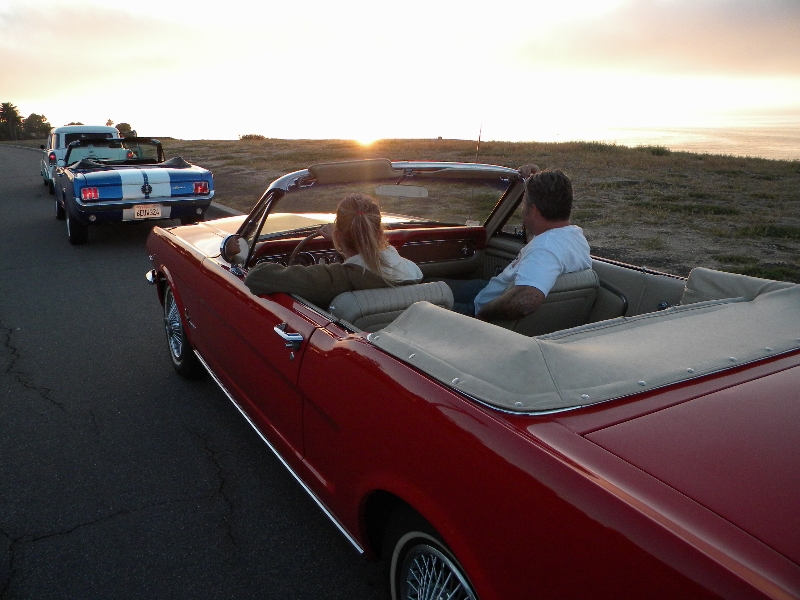 Photo: Ridefree.com
Classic cars are loved for their simplicity and style. Each model seems to have its own identity and gives texture to experiences that newer models can't provide. You can even request the machine of your boyhood dreams.
Explore a city or a scenic route from the comfort of a classic car, shoulder to shoulder with your child. With someone else in the driver's seat, you can enjoy some downtime together as the world flies by—no cell phones, no video games, no agendas. This will give you time to share stories with your child about your life, helping establish or reinforce their sense of identity and connection.
RACE CAR DRIVING SCHOOL
Photo: Cloud 9 living
Does your son want to get a head start on driving? Are you a pair of adrenaline junkies?
Create a sense of happiness, strength, and accomplishment by going to race car driving school. You'll learn some basics and then hit the tracks. Pumping adrenaline, dopamine, and serotonin into your bloodstream will generate feelings of euphoria. You'll associate those feelings with the person you're with, bringing the two of you closer together, and building a strong desire to see each other in the future.
ZERO GRAVITY FLIGHT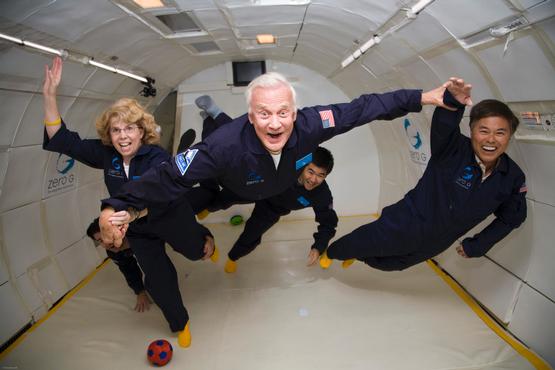 Photo: GoZeroG
Parabolas just got more exciting. Hop onto a modified jet and experience zero-gravity as your plane performs arcs, allowing you to flip, float, and fly.
The human brain loves novelty. When we do something new and exciting with others, our sense of self expands to include them. This basic principle will be powerful in a simulated environment that's completely new: deep space.
"It was exhilarating! It was great to experience both lunar gravity and weightlessness again! - Dr. Buzz Aldrin, Apollo 11 astronaut"
MOUNT KILIMANJARO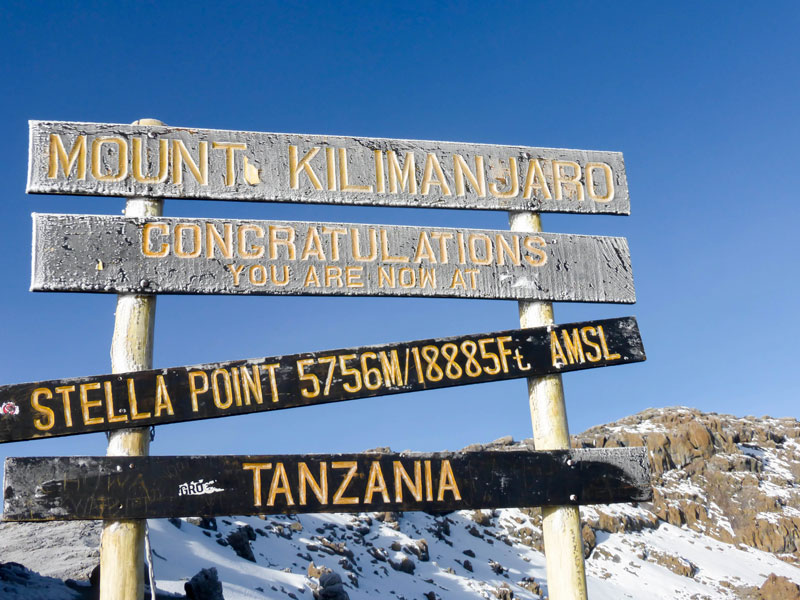 Photo: iStock
The science is out. Time spent in nature makes us happier, healthier, and smarter. One of the best things you can do for yourself and your family is to make spending time outdoors a priority.
Known as the "Roof of Africa", Kilimanjaro is the tallest free-standing mountain in the world with the summit at 5,985m (19,341ft) above sea level. Combining this physical challenge with time away from everyday technology and obligations makes this a potent connection experience.
Eat, sleep, and grow with your child as you tackle this bucket-list-worthy mountain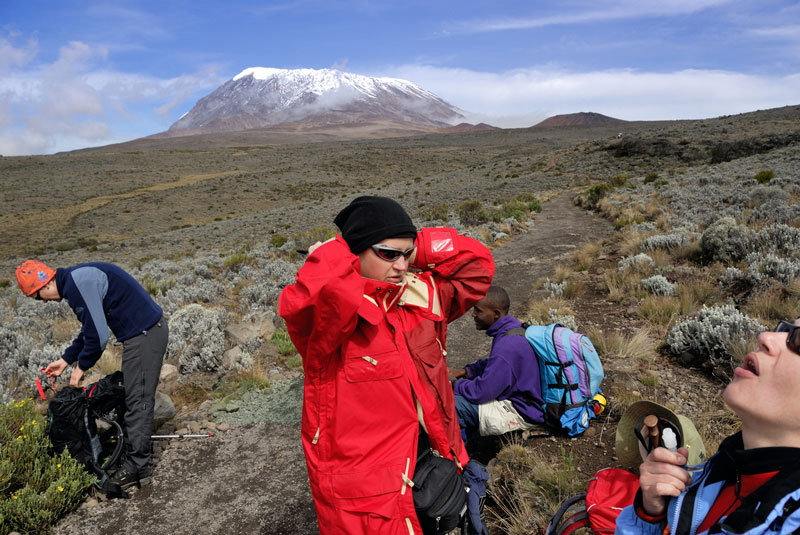 Photo: iStock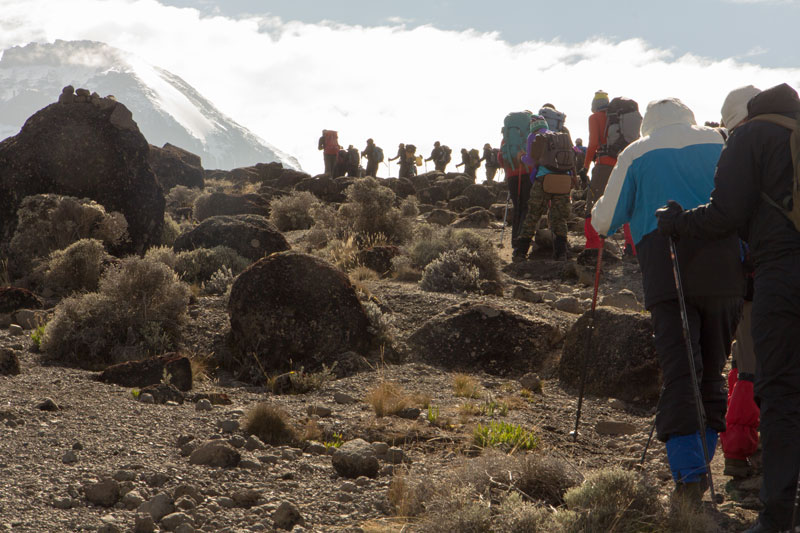 Photo: iStock
NAVY SEAL TRAINING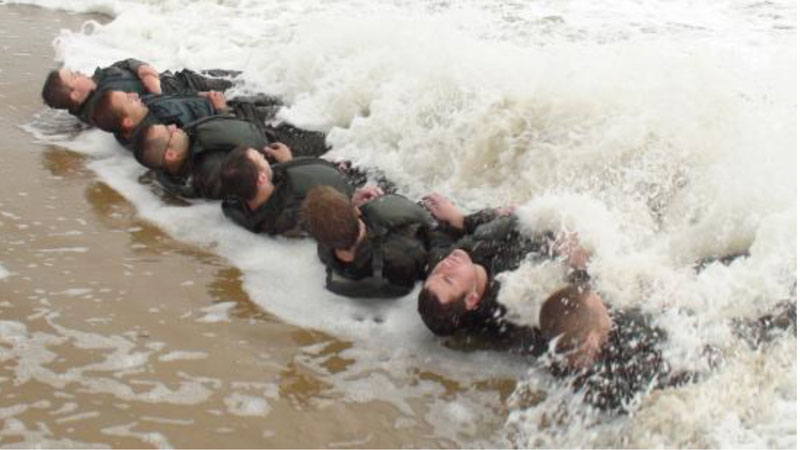 Photo: Extreme Seal Experience
In a classic episode of Firefly, Shepard Book quotes a fictional dictator, saying, "Live with a man 40 years. Share his house, his meals. Speak on every subject. Then tie him up, and hold him over the volcano's edge. And on that day, you will finally meet the man."
With that dictum in mind, join a civilian version of the Navy Seals infamous Hell Week. While you and your child push yourself to your limits, you will begin to know each other in a way that you never could in your comfortable, rhythmic, and safe daily lives. With limited sleep, limited food, and excoriating physical challenges, you'll feel closer and achieve more than either of you imagined possible.
ICELANDIC GLACIERS AND CAVES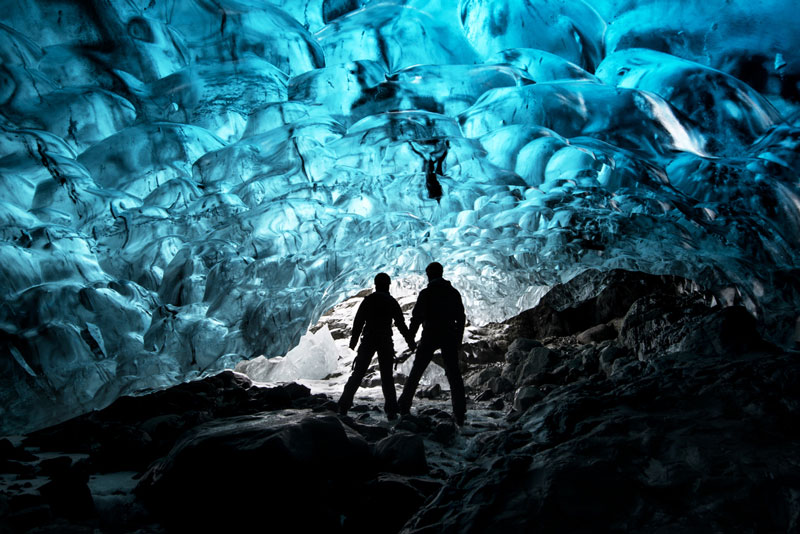 Photo: iStock
There is so much beauty on the volcanic islands of Iceland. Among the sights are their ice caves and glaciers which shine like a lunar landscape. The ever-changing geological formations will fill you with awe as you hike up and around the country with your child.
The coordinated action of hiking together will help you feel more emotionally attuned to each other and conquering natural wonders will drum up those intense feelings of eustress and euphoria.
COWBOY ADVENTURES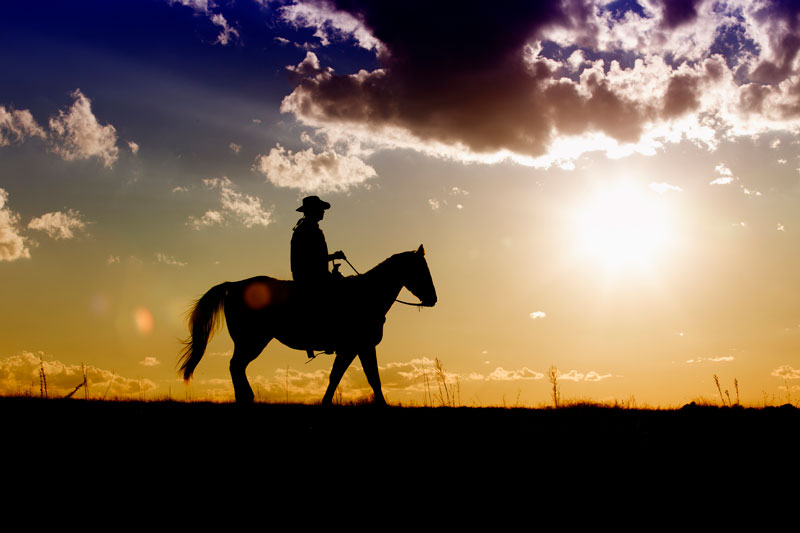 Photo: Deposit Photos
Leave your suits and comfort behind, and "…embark on a great crusade to stamp out runaway decency in the West." Whether you and your child want to do a saloon crawl, practice your quickdraw, or face nature bare and simple during a cattle walk, there is an experience ready for you to tap into the untamed.
Role-playing as other people can help you and your child meet each other on different terms. Practice a new way of behaving towards each other and gain a different perspective about who you each truly are, without the trappings of family titles.
BEER EDUCATION COURSE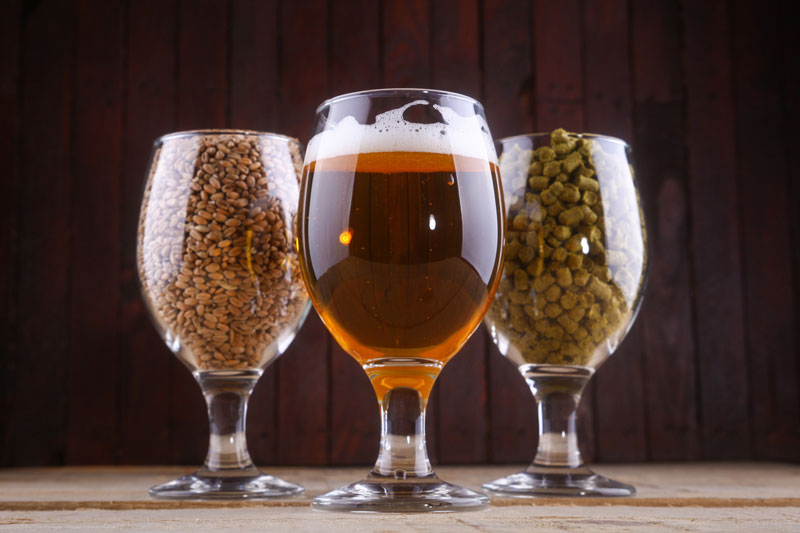 Photo: iStock
Brendon Burchard is the world's leading high-performance coach. He believes there are ten fundamental human drives: control, competence, congruence, caring, connection, change, challenge, creative expression, contribution, and consciousness.
Learning an actionable skill together hits at least seven of these. Learn about the four families of beer, the four major ingredients, and what to pair each beverage with. Gain knowledge of homebrewing and open up the opportunity to start a ritual together that can last you a lifetime.
Choose an extravagant experience or opt for a more low-key event. Learning an actionable skill together hits at least seven of these. Learn about the four families of beer, the four major ingredients, and what to pair each beverage with. Gain knowledge of homebrewing and open up the opportunity to start a ritual together that can last you a lifetime.
When was the last time you experienced something new for the first time?
The important thing to remember is that nothing is more valuable than your time. Your child knows this. Give them what matters most: more of you.
Bring novelty, danger, and exploration to the party when you spend time with your child to deepen and strengthen your bond. Eschew material items in favor of rock climbing, motorcycling Route 66, or flying a helicopter. Worldly goods come and go but memories last a lifetime.