If you're a music fan who is looking for something new to combine with a family holiday, then the Leopolis Jazz Festival in Lviv, Ukraine might just be the hidden gem you have been looking for.
This internationally recognized jazz festival is held annually from June 26-30 in the city of Lviv, Ukraine which is close to the Polish border. It started in 2011 and has quickly grown to attract more than 100,000+ guests from around the world.
The Guardian Newspaper has included the festival among the TOP 10 best jazz festivals in Europe which has attracted some of the most legendary jazz musicians to date.
Past music icons have included: Herbie Hancock, Ahmad Jamal, Marcus Miller, Charles Lloyd, Bobby McFerrin, Al Di Meola, and many others.
The 2019 lineup will not disappoint with the likes of Multi-Grammy award-winning pianist Diana Krall making her first visit and 10 time Grammy Award winner Bobby McFerrin making his return appearance at the festival.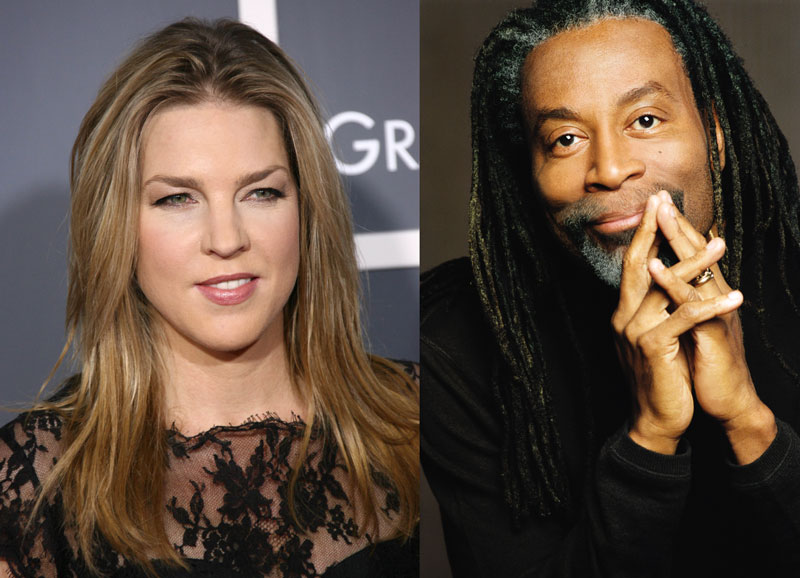 Diana Krall and Bobby McFerrin to perform at the 2019 Leopolis Jazz Festival in Lviv, Ukraine
When considering this unique trip with your children, pay close attention to all the cultural aspects they will learn and experience that could prove to be a once in a lifetime experience when compared to the alternative of a bland pre-packaged family holidays. As a family, you will experience more than just a trip, but memories of world-class music with soul, old-world charm, architecture, history, etc., and maybe even a new tradition of traveling to a new jazz festival somewhere in the world while discovering new cities and their people.
Video from the 2016 edition
For a full line-up and ticket information, visit the festival's official website: www.leopolisjazz.com
To find out more about the City of Lviv, Ukraine, and its incredible architecture, culture, and entertainment. www.inlviv.info
Important points to remember: Ukraine was voted the most cost-efficient country to travel to in Europe and the Lviv region which is very safe also has the world-famous Carpathian mountains, Castles, etc. all within a short driving distance from Lviv. All major airlines fly to Ukraine and land in Lviv as well as the capital of Kyiv.