DAD.CEO met up with Mikhail Pimenov, a proud father of 2 girls, CEO of a production agency that services international clients, and the publisher of a successful comic books series.
DAD.CEO: Do you find that sometimes it's easier running a major company as its CEO and more difficult at being a father?
Mikhail Pimenov: I have to say that being a Father has been very fulfilling for me. Yes, we, as fathers, don't talk too much about our kids and our relations with them among our peers or friends. Yet, every time I get a chance to tell something about them, it's really more about the time that we spend together more than anything else. Of course, I enjoy reporting on their achievements, their bright minds, wittiness, and pranks, etc. But mostly, I'm proud of the quality time we spend together.
I don't draw any parallels between my work and my relationship with my daughters. If there's any connection, it's the fact that my work allows me to sustain and enhance their life in every possible way so we can plan their future. Yes, there's never enough time, yes, there're business travels and busy days and nights, but the bond is such that you don't notice these breaks, it flows and I hope it stays this way.
To conclude this question, it's not easier or harder. It's simply different. They are both your mentees and your equals. There's an unconditional love that goes without saying, but you don't want them to be overwhelmed with a Father's love and care or worse, relaxed with the thoughts that they are overprotected from the outer world. So, it's equally challenging and rewarding.
DAD.CEO: Do you help your kids with their homework? If yes, please tell us how this differs from helping your employees with their work assignments?
Mikhail Pimenov: Usually, they are tasked to do it themselves, but there are times when I need to get involved. Much like I deal with my employees, I ask them to provide me with potential solutions to a problem or we seek to find it together. Once a direction has been found, they are tasked to implementing it on their own.
DAD.CEO: What traditions have you created with your kids that is both unique and constant as to your characters?
Mikhail Pimenov: Creating costumes for Halloween!
We often start planning ideas months before October 31 and we make it an ongoing project. The process connects us to something we all love, which is the creation of fictional characters and becoming them for one night.
Every year we celebrate it at their school. Two years ago, we even won a prize for the best Father-Daughter costume.
Creating unique characters with my daughters has even helped me to develop characters for a comic book.
DAD.CEO: Based on your new business of comic books? Do you get input from your kids on this venture and if yes, how do you involve them?
Mikhail Pimenov: Not for the Uptown Chronicles, as this comic book is intended for mature readers. I prefer to spare their imagination for obvious reasons. However, I'm working on a new series of kid's comics and I often seek inspiration from my kids, for instance, with my oldest daughter (Alisa) being a role model for one of the characters.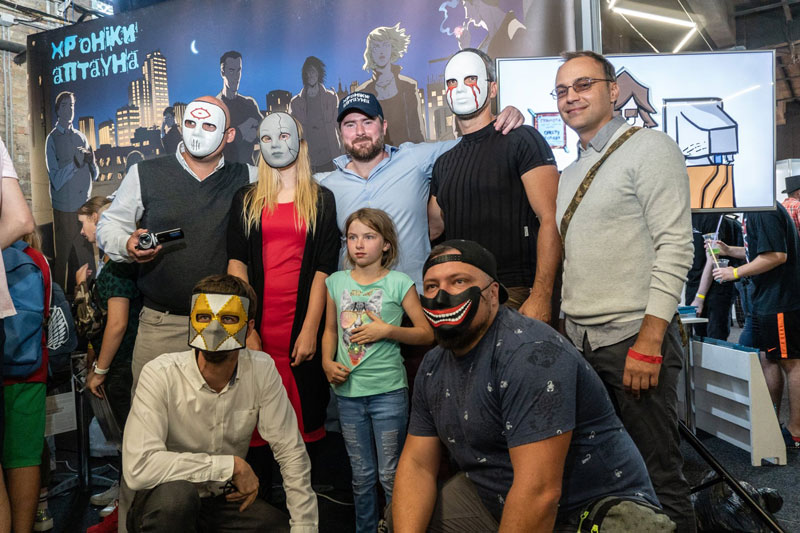 Presentation of Uptown Chronicles at ComicCon Ukraine, September 2018
DAD.CEO: Do you have time management tricks, which help you to be a father that is truly involved?
Mikhail Pimenov: The only valuable «trick» I can share would be to not plan any important events on the same part of the day while you have plans with your kids.
I find that if I'm forced to stop something that was planned with my kids, then I will regret it afterward.
"With your kids, you just can't rebook an experience. Once it's gone, it's gone."
So, don't plan anything important, unless you can delay, re-schedule, or cancel it. A good example would be going to the gym))
DAD.CEO: What is the best advice you have received about being a father?
Mikhail Pimenov: Honesty. This is the only strategy you should apply and never deviate from with your children.
Kids have unconditional love towards you and sometimes, you'll be tempted to come up with a made-up, safe, or convenient story to fix an issue in the short term, but eventually, it will catch up with you because kids have an incredible memory. Trust by your child towards you should be protected at all costs.
"Don't lose it, but build it stronger together"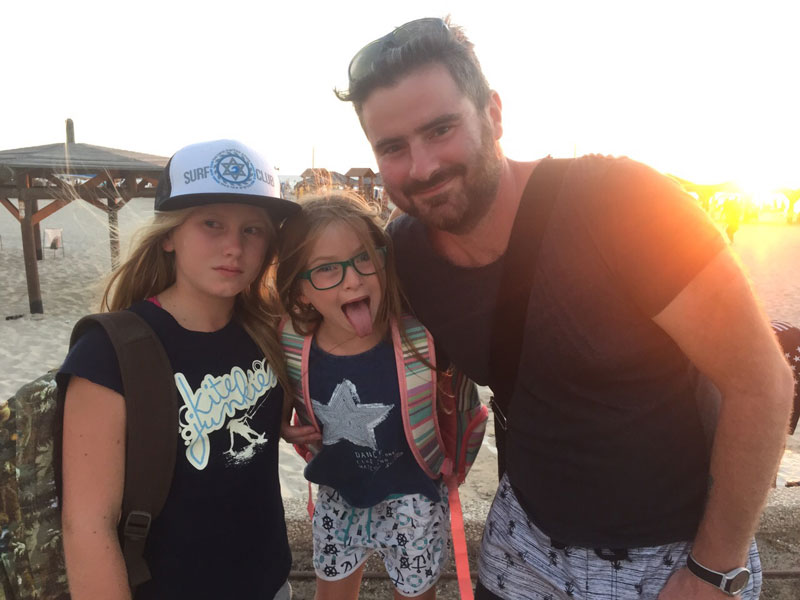 Summer vacation in Tel Aviv, Israel
DAD.CEO: How do you 'unplug' with your family and children?
Mikhail Pimenov: I'll be conventional here – we like traveling, skiing, or anything connected with water sports.
We also love to go to the cinema, shopping and having picnics out of the city with friends.
Sport is a big part of our family and my oldest, Alisa has really picked up on basketball, which is a real passion of mine.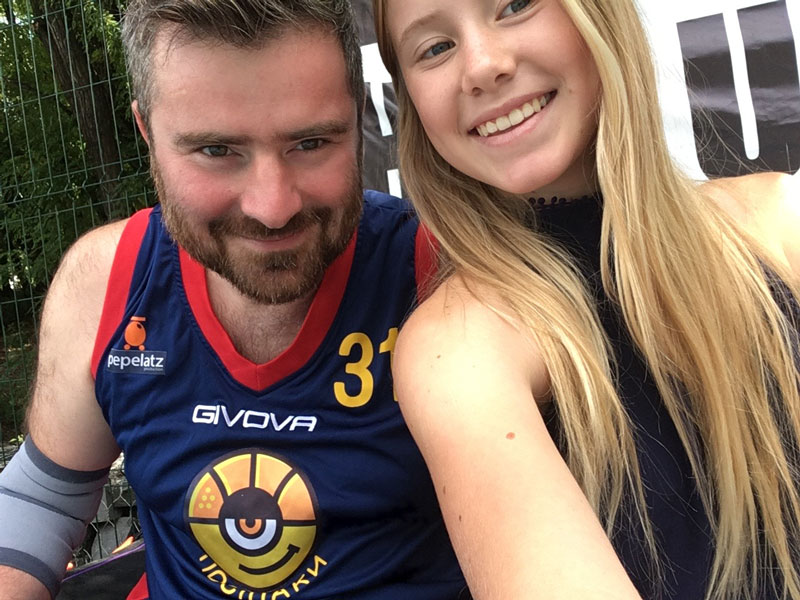 Alisa cheering me on at a basketball game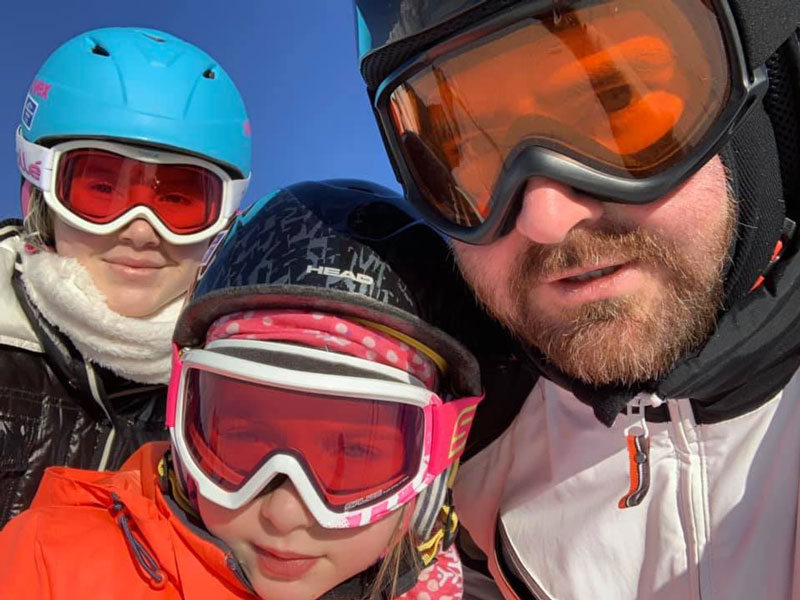 Getting ready to tackle the mountains - Limone Piemonte, Italy, 2018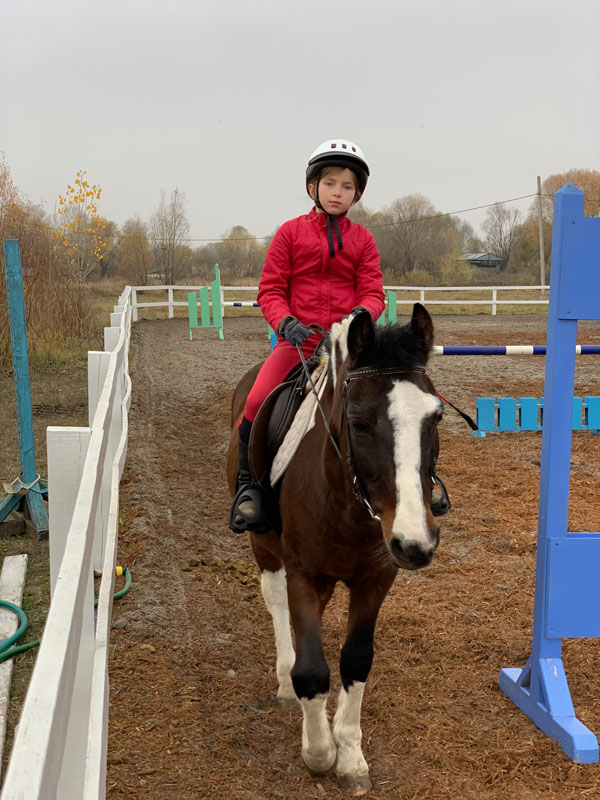 Zoya with her horse "Johnny"
DAD.CEO: Being a father, what have you learned that has helped you become a better CEO?
Mikhail Pimenov: Concentration and perseverance. As a CEO, you can get drowned with micro-management, tactical and unrelated matters.
What has proven to be a successful strategy with my kids is total immersion and continuity. Kids are usually reluctant to try something new, but in my case, I realized that you have to find a way to keep their interest and to help them propel in developing their skills and knowledge in order to cross the finish line and claim victory.
Same with my team and the overall business process. I devote more of my attention and effort to something I deem important and with time I see positive results. It's just a matter of focusing.
DAD.CEO: Do you have a special story about your kids you would like to share?
Mikhail Pimenov: We love to do music battles when we drive in the car. The rules are simple. Each of us has two songs to share on a speaker in the car and then we pass it on.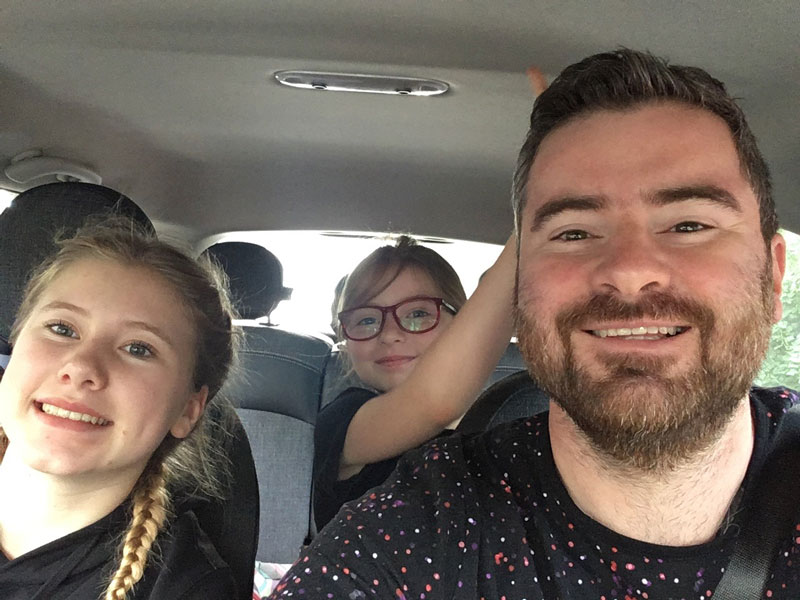 Early morning on the way to school in Kyiv, Ukraine
I have to say that my taste in music is considered old-school compared to what they listen to and in some of the names and songs I simply have no clue who the artists are. But discovering new tracks through their suggestions is so revitalizing and gives me a better sense as to what is important to them and how they think. Quite often they understand that I am lost and my oldest Alisa will whisper to Zoya:
"Hey, Dad needs help. Put something from the Red Hot Chilli Peppers."