DAD.CEO sits down for a unique interview with Steven Fisher whose family have called more than 6 countries their home. Now that he and his family have returned States side and settled down on three coasts - (east) New York, (mid) Chicago, and (west) California, we wanted to know more about the benefits that his children have received due to living abroad and being exposed to different cultures.
DAD.CEO: Having traveled the world for Citibank, do you feel it benefited your kids to live in different countries?
Steven Fisher: When I look back at our 35 years' journey around the world, I don't think I would have done anything much differently. We lived in six different countries in Asia and Europe and traveled to many more. What countless rewards this brought to our family in terms of life experiences so rich and exciting! Only several years into our journey did I realize, very happily I will add, that this global experience gave more to my children and their personal development than what I originally expected to receive myself. Each time we moved from one country and culture to another, making a new home and leaving an old one, my children made new sets of friends who spoke new languages and practiced different customs. So, this was the school of life where they learned to appreciate the unlimited diversity of our world, to embrace and not fear change, to relish a new cuisine and not reject it, and understood and appreciate what it meant to be a global citizen. This was a wondrous journey that helped my children become confident if not bordering fearless, engage positively with others, embrace diversity, and strive to succeed anywhere in the world they may choose to go.
DAD.CEO: How do you stay grounded with your children when most of everyone at work aims to elevate you?
Steven Fisher: I always tried to involve my children in things that I did professionally. For example, I would take them on factory tours to see how things were made, invite my colleagues and clients to our home to share holidays and other celebrations, and when they were older, share with them some of the presentations or public speeches I would make. When we traveled, we would always create an itinerary that in one way or another highlighted a country's culture or how its stage of development differed from the country where we were living at that time to give them the opportunity to make informed observations compare and understand.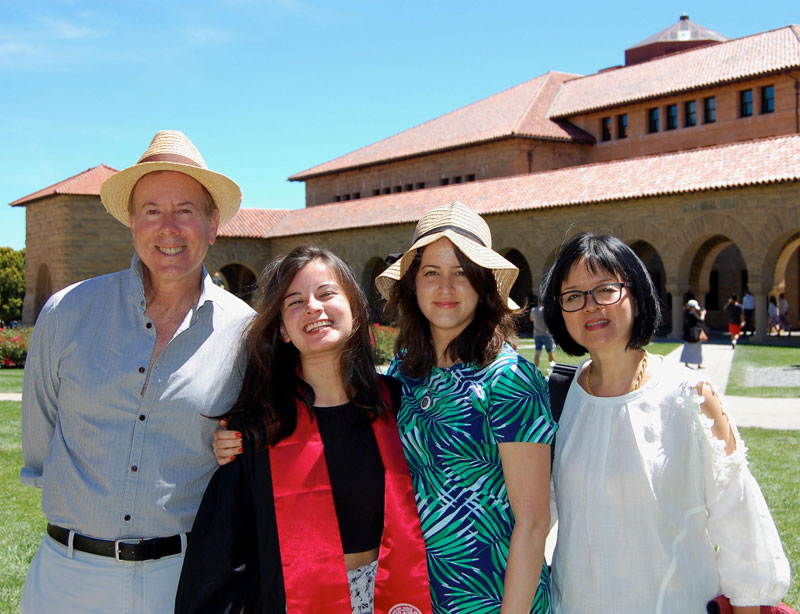 Steven Fisher and family
DAD.CEO: What top 3 lessons did your father leave you that you feel are still relevant to your kids in today's digitally connected world?
Steven Fisher: I will never forget that my parents told me to always finish what you started and not give up. Second, dare to do something new or different, and third, always do the right thing by being honest and fair in your interactions with others.
DAD.CEO: Being a leader in the financial world, can you give us 5 tips that a father should be teaching his children on finance/money so they may have a chance to succeed in life?
Steven Fisher:
1. Save constantly and leverage the power of compounding interest/returns over time
2. Realize that you can't buy or acquire everything you may want in life. Differentiate between needing something versus just desiring it
3. Diversify your investments and beware of something that is too good to be true
4. Pay attention to detail
5. Never accumulate credit cards or other forms of expensive debt.
DAD.CEO: What were some of your victories as a dad and what would you have done differently in certain more challenging situations?
Steven Fisher: My best victory as a dad was seeing my children succeed, on their own. I enjoyed working with them during their school years as a coach, but that did not mean providing them all the answers (even if, depending on the questions, I knew them in the first place). Challenging situations always pop up, that's life, so I tried to keep my thoughts balanced, not overreact, and offer rational and appropriate advice.
DAD.CEO: Do you have traditions with your kids and if yes, what are they and how did they come about?
Steven Fisher: One family tradition we have is to return to visit the countries where we lived previously. In addition to looking up friends and checking out old haunts, we would collaborate in choosing an acclaimed local restaurant, not necessarily a fancy one, to enjoy that country's cuisine and in that way, celebrate that country's particular contribution to our lives. Of course, there is a good dose of nostalgia at play, but it is different when you experience a particular country looking through a more fresh and seasoned set of lenses.
DAD.CEO: What is your favorite activity with your kids that would surprise us?
Steven Fisher: Photography and playing with our 2 family cats. We have one British Blue we acquired in Russia (she emigrated to New York to live with my older daughter) and another British Shorthair silver tabby that my younger daughter recently adopted in San Francisco.
DAD.CEO: What is the best gift a father can give to his children?
Steven Fisher: A zest for life. Patience and love.
DAD.CEO: There's a quote that goes something like 'before you have children, you're the picture. But when you're a parent, you become the frame'. Do you agree with this quote? if yes, what does this mean to you?
Steven Fisher: Can I offer a different quote?
"The parent provides a large blank canvas and (lots of!) beautiful paints and materials to his children and watches them create their own art."
DAD.CEO: Finally, what would be your top 5 tips for being a successful DAD CEO?
Steven Fisher:
1. Put your family first. Make sure your life is balanced in a way you can consistently do this.
2. Raise your children to believe in themselves
3. Use every opportunity to allow children to be part of your world.
4. Every child is different. Learn, respect, and support their individuality
5. You become a better leader by being a better father.
ABOUT STEVEN FISHER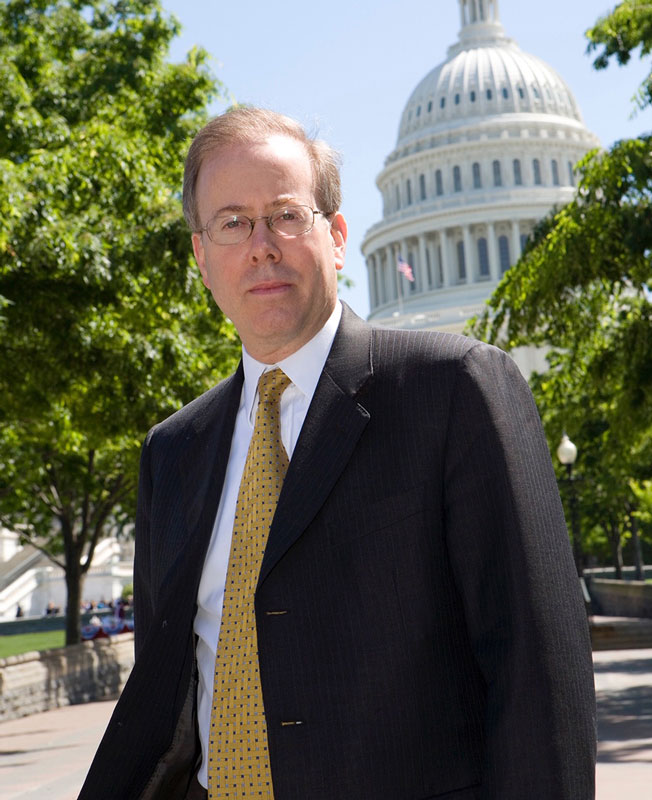 Steven has covered governments, emerging market corporates, and multinationals his entire career. He has had responsibility for driving content, innovation, and transactional solutions across Citi's sovereign, supranational, corporate, and local governments client base.
He has advised many governments and companies on the broadest menu of financial services including debt and equity capital markets, local and international currency funding solutions, liability management, derivatives, trade, cash management, and treasury solutions.
Steven was most recently (2018) CEO and Country Manager for Citi's franchise in Ukraine where, based in Kyiv, he 1) acted as a trusted advisor to CEOs and CFOs of top multinationals investing in Ukraine and local companies representing key sectors of the economy, 2) had day to day responsibility for risk management (credit, market and operational), and 3) franchise management covering KYC & AML, legal, HR and regulatory matters. Steven was recognized by Ukrainian and U.S. government officers as well as international and local companies for making Citi the "go-to bank" in Ukraine. Prior to Ukraine, Steven had various management positions with Citi in Russia, the U.K., Czech Republic, Thailand, and Taiwan. He is originally from New York.
He obtained his Master's Degree in Foreign Service from Georgetown University in Washington D.C. and a Bachelor of Arts degree from Cornell University in New York.