Your father loves to cook. He could afford a personal chef. He could eat out. He could order a meal delivery service. Instead, he takes the time and effort to craft recipes that fit the family's taste. He brings everyone together to share in making meals before you sit to enjoy them as a family.
You know that he does this to relieve some of the stress and tension from the office and the daily demands of being a father. Why not give him a present that helps enhance his craft? Why not use your gift to build some new traditions together?
DAD.CEO has compiled a list of novel and noteworthy gifts to give to the family chef this Father's Day.
1. DIY Sushi Set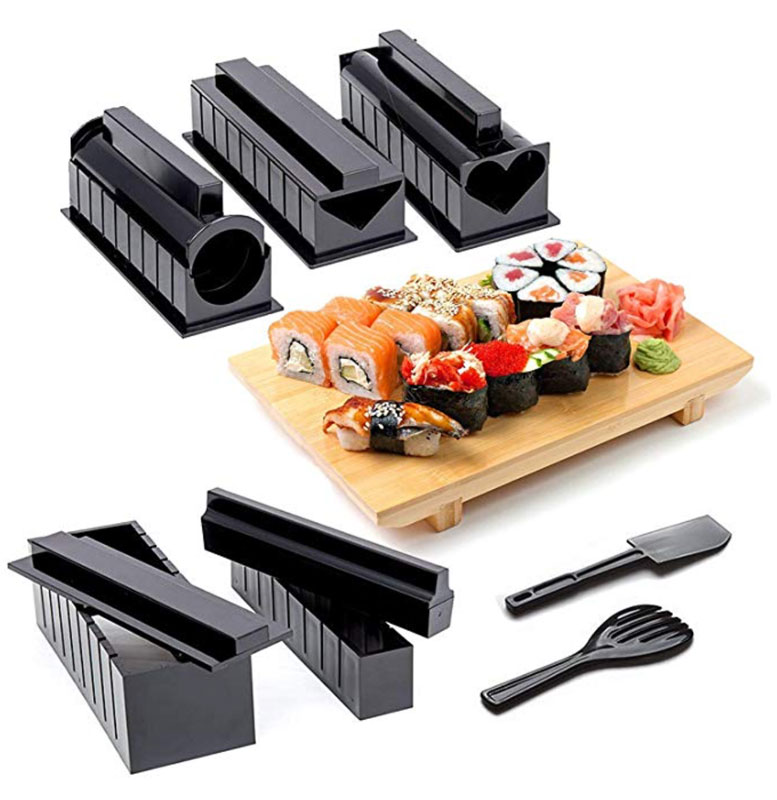 Have a Nipponophile in your house? Consider getting them this 10-piece DIY sushi making kit. The two of you can create beautiful sushi together without the years of training it takes to learn the bamboo-mat rolling technique. You can choose from round, square, pyramid, or even heart-shaped sushi.
Make sure you know your dad's favorite roll so you can have the ingredients tucked away in the fridge and get started right away. Plan a night to order from your favorite sushi spot and do a side-by-side comparison with your family and close friends. Which is more beautiful? Whose tastes better? Can they tell the difference?
2. Pasta Maker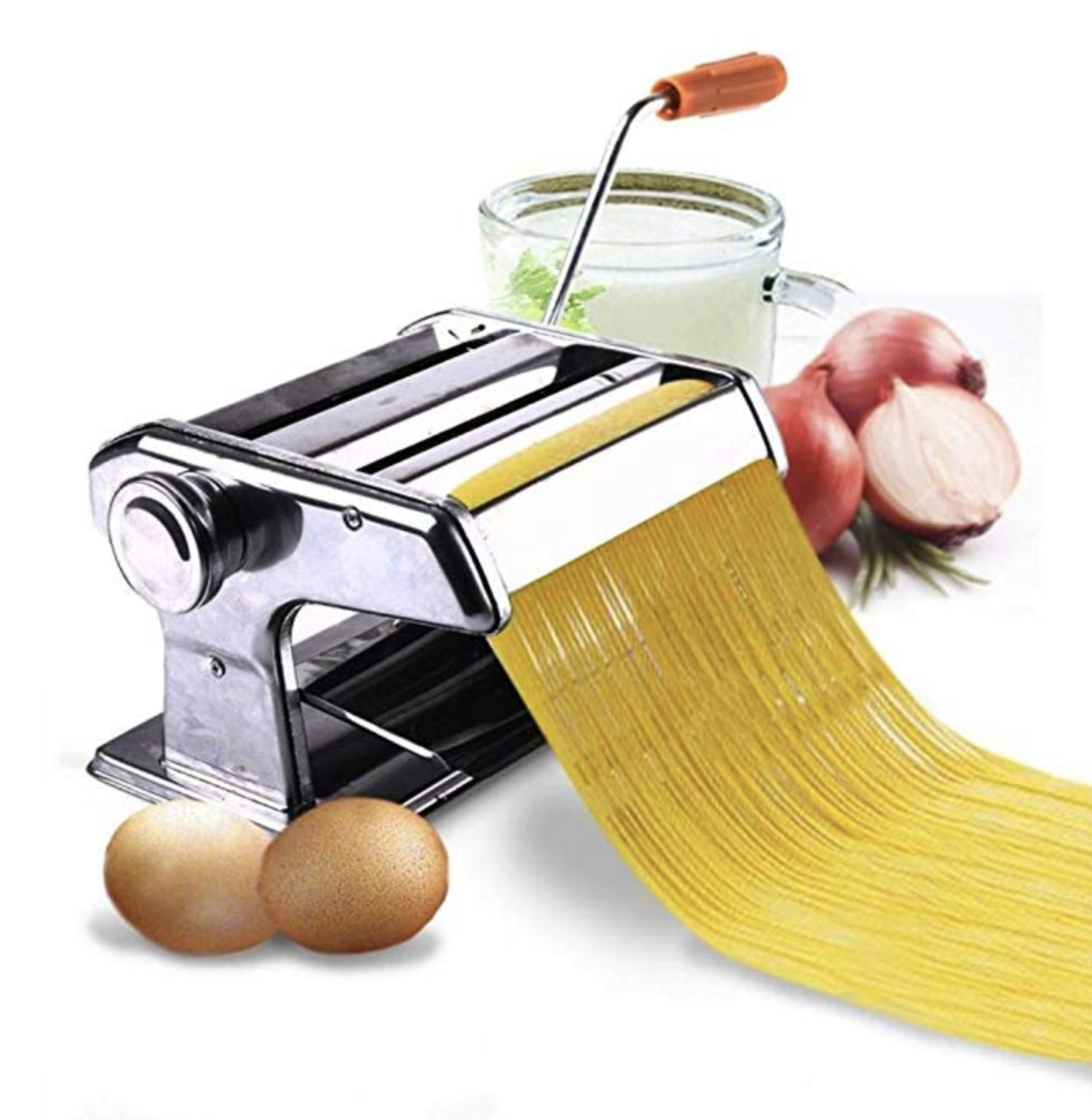 Freshly made pasta is a staple of any Italian restaurant worth its salt and it should be part of your family's regular dinner menu, too. This is an art you can perfect with just a bit of practice. How we like our pasta is so individual—thick, thin, eggy, light. Your dad will have a fantastic time experimenting with different ratios and shapes as he tries to find the perfect pasta to match with his famous marinara sauce.
You can cut and hang the pasta on the rack to dry as dad rolls it out. Get into a silent rhythm as you work side-by-side, doing work together to make something of real value: memories, and delicious pasta.
3. Butcher's Gloves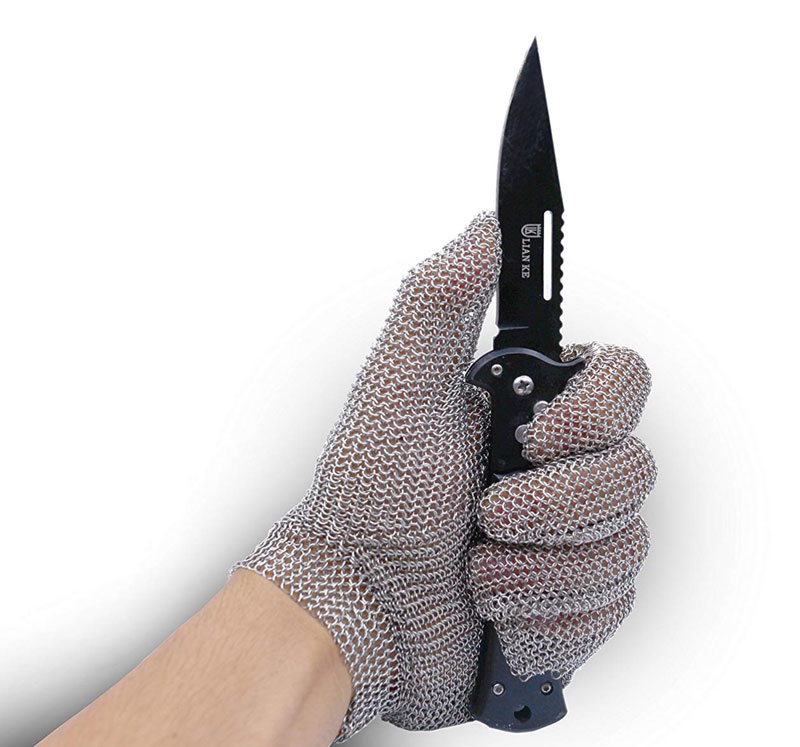 The biggest annoyance of cooking is the constant minor injuries you sustain—a burn here, a cut there. Reduce the number of accidents dad has by buying him these breathable, durable, machine-washable chainmail gloves. If dad is on a keto diet, pair these with a mandolin and introduce him to awesome recipes like zucchini-raviolis.
Buy your own pair and participate in a Master Chef-like competition of perfecting your julienne, chiffonade, dice, mince, and brunoise.
4. Man Crate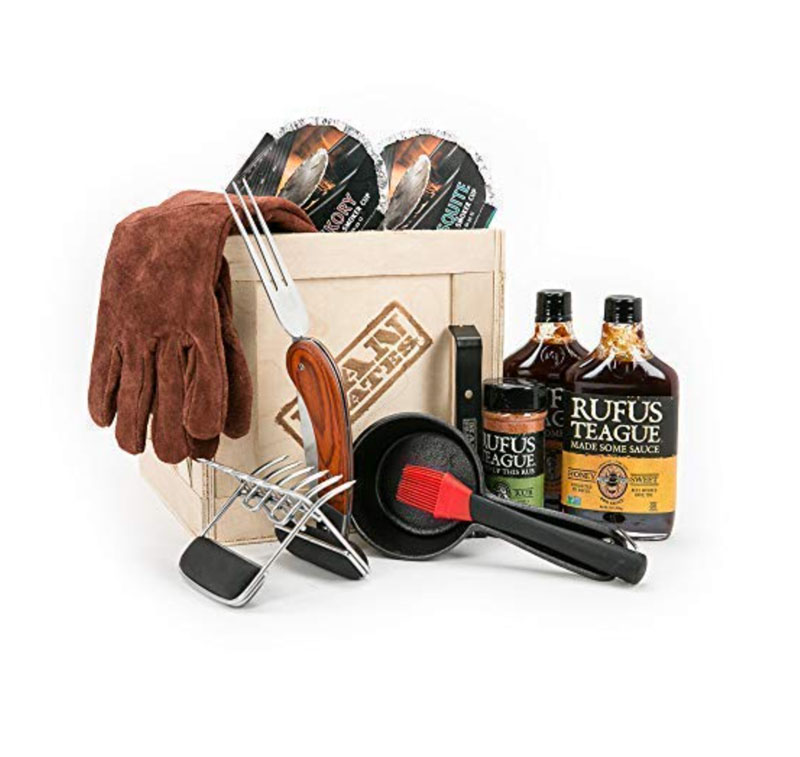 Just as important as the package is the packaging. Have a ball as your father takes the laser-etched crowbar and attempts to break open his Man Crate. It takes customers an average of 15 minutes—can he beat that?
Once overcoming his first obstacle, he will find all the tools he needs for a wonderful BBQ experience: a basting brush, cast-iron sauce pot, meat claws, sauces, and more. Offer to bring over some beer whenever he plans to light up the grill and gain his status as a pit master.
5. Portable Charcoal Grill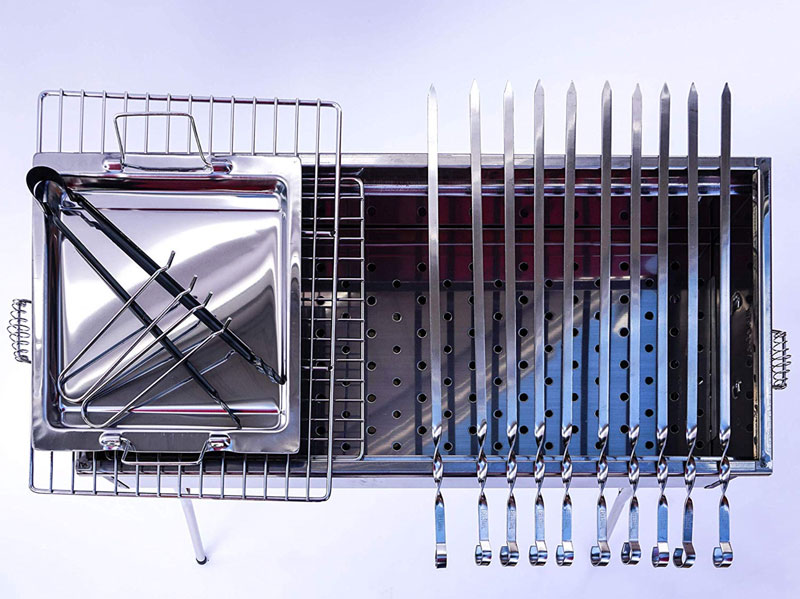 Pair that Man Crate with a portable charcoal grill. Dad can use it for a summer garden party then pack it up and bring it to camp. These simple stainless-steel grills are used across the world for lots of specialty dishes like souvlaki, shashlik, and kebab.
Institute a family tradition: one international BBQ per month. Take out a globe, close your eyes, spin the ball, and point. Will your BBQ be Ukrainian next month? Taiwanese? African?
6. Snoop Cookbook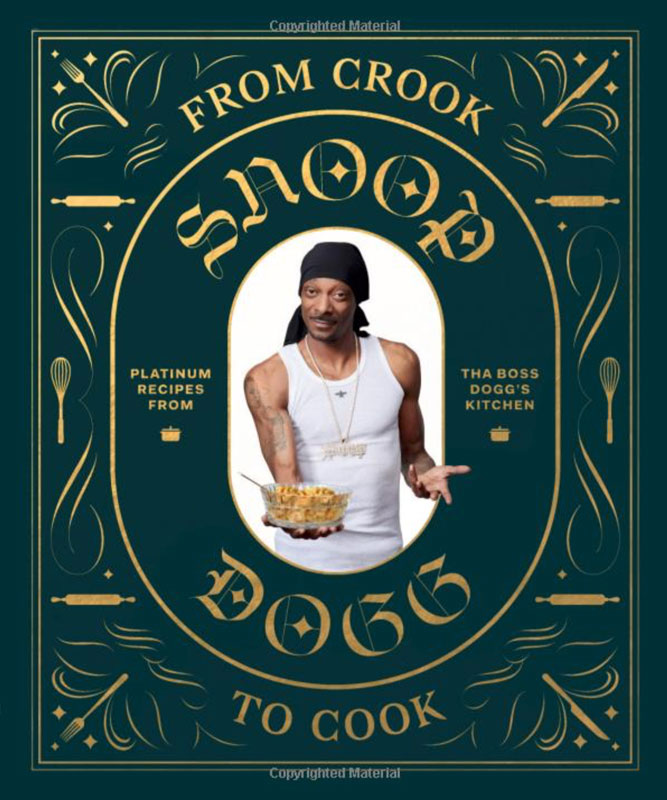 Whether your dad loves rap, soul food, or just has a taste for celebrity recipes, the family should be able to get a few laughs and a lot of flavor out of this cookbook. The recipes are simple with some budget-friendly ideas and southern staples. And no, you don't have to break the law to get any of the ingredients.
Remember to bring some gin and juice along and get a 90's party going. Listen to all the classics from Doggystyle to Straight Outta Compton.
7. Pizza Oven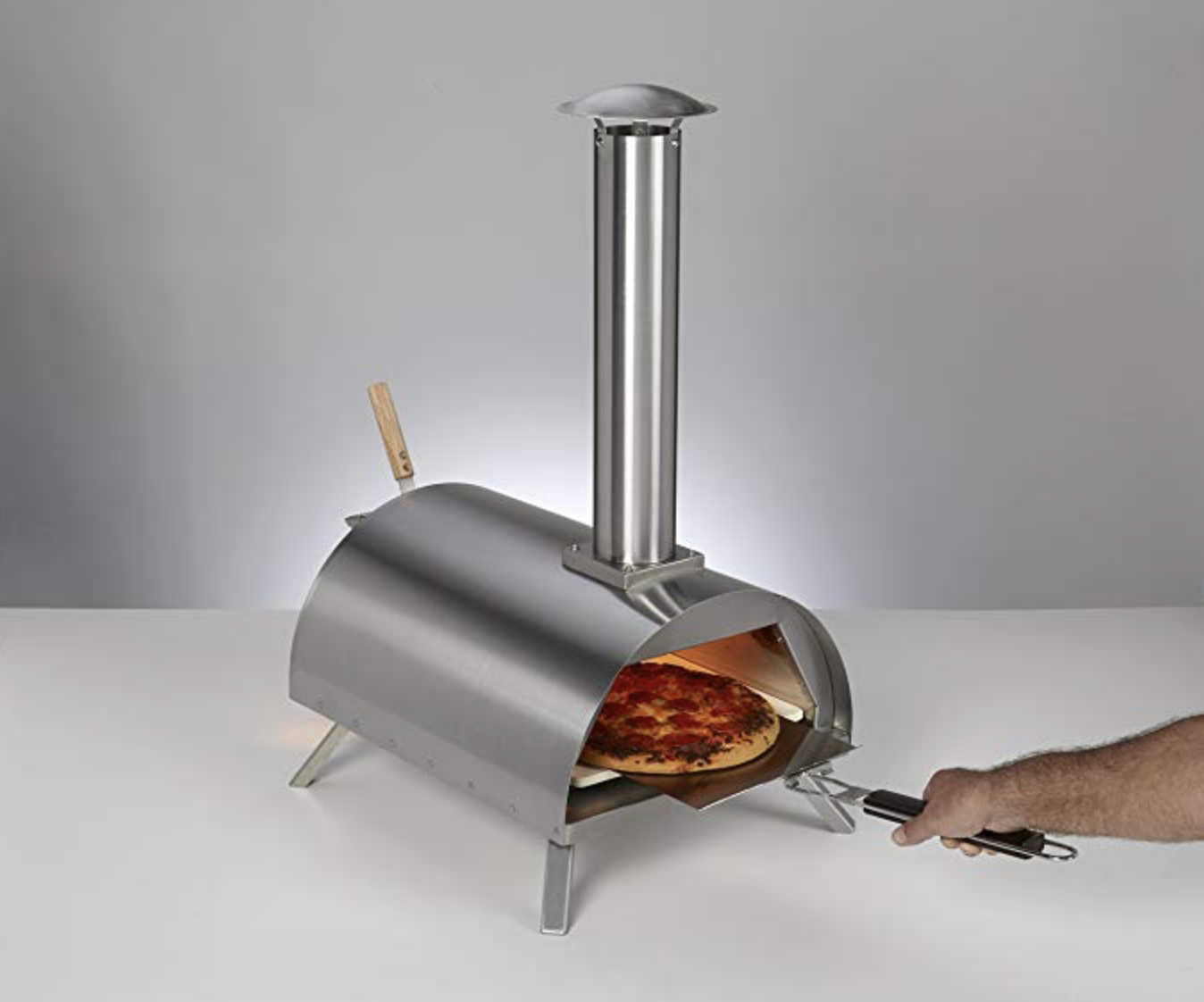 Is there anything more delectable than a freshly made wood-fired pizza? Give your dad the gift of homemade heaven with this wood-pellet heated pizza oven. Reaching over 900 degrees in 10 minutes, your pizza will be cool enough to eat before you finish your first beers.
These are a wonderful present for those with young children or grandchildren. Make small dough rounds for each child and set up a DIY pizza station. The portable pizza maker means that you can do it at your house or his, whichever night of the week you choose.
8. Sauce Making Kit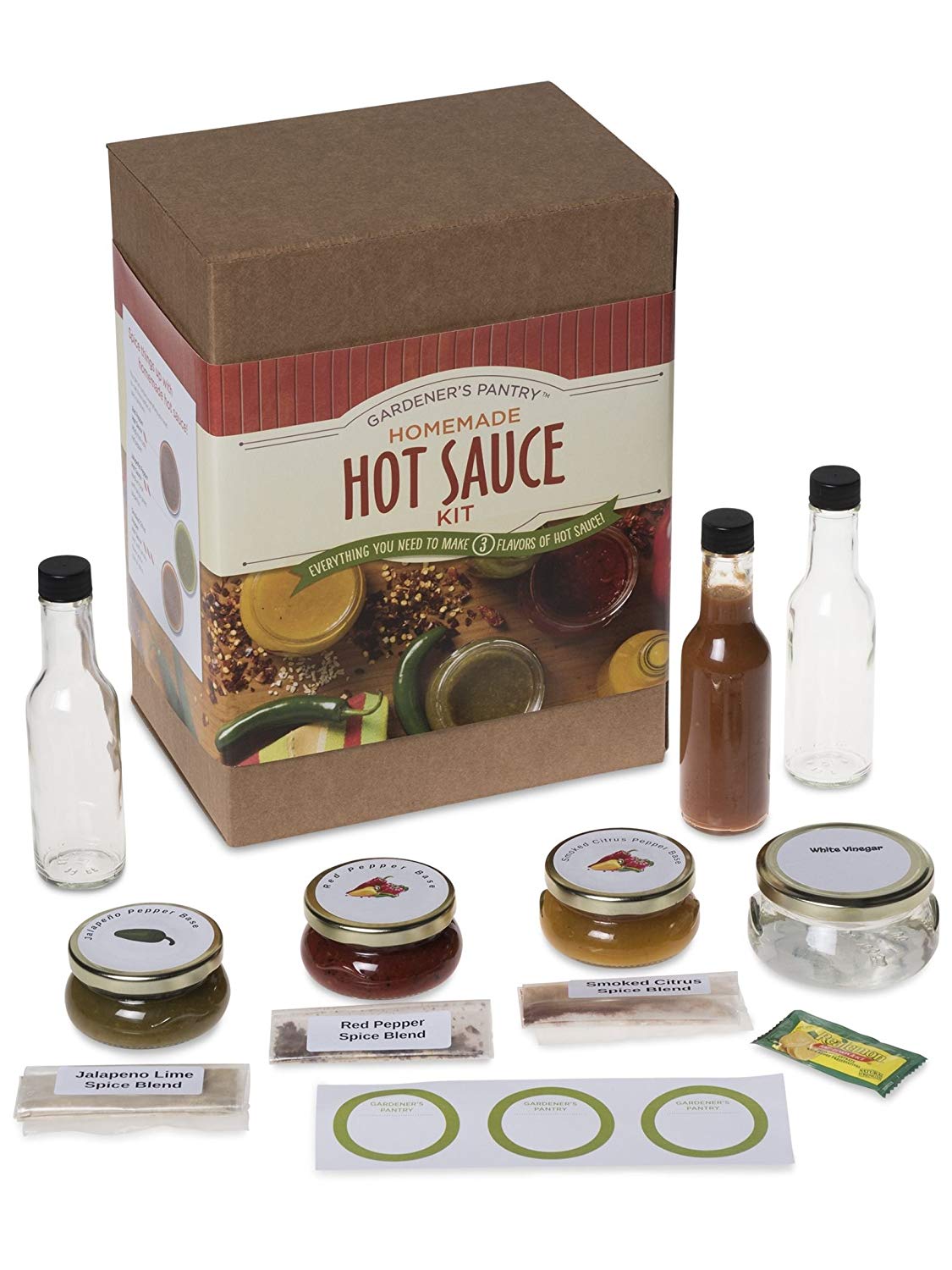 Is your dad the kind of man who has 50 hot sauces lined up in his refrigerator? Does he bring a bottle home from each city he visits? Then he should try his hand at making something he loves. Get him this set which includes ingredients for a dash of red pepper, jalapeno, and citrus hot sauce. Dad can delve into the fine art of hot sauce making without getting overwhelmed with the particulars.
Try to put at least one together the night you guys get together for Father's Day. These sauces do best after sitting for 7-10 days. Plan another get-together soon to open them up and do a taste test against all of his other favorites.
9. Molecular Gastronomy Kit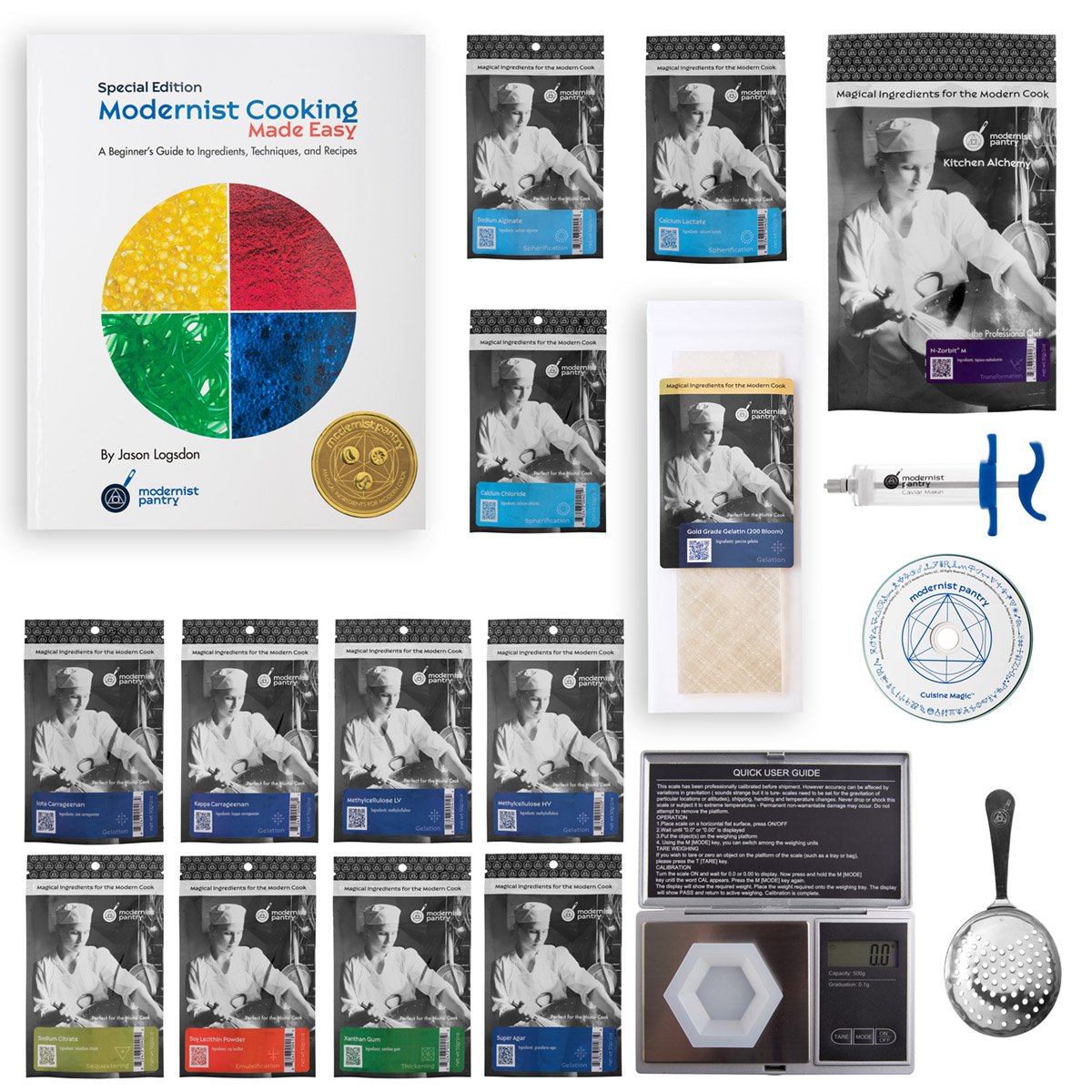 Molecular gastronomy is where scientists and chefs meet. If you've heard dad talk about "reverse spherification" or making chocolate "foam" then this is the gift for him. He can create exotic dishes peppered with hot chili caviar. The kit comes with a cookbook and free technical support in case anyone gets tripped up by the modernist cooking.
The kit is easy to use with two people. Take turn measuring and cooking as you work your way through the book together.
10. Smoker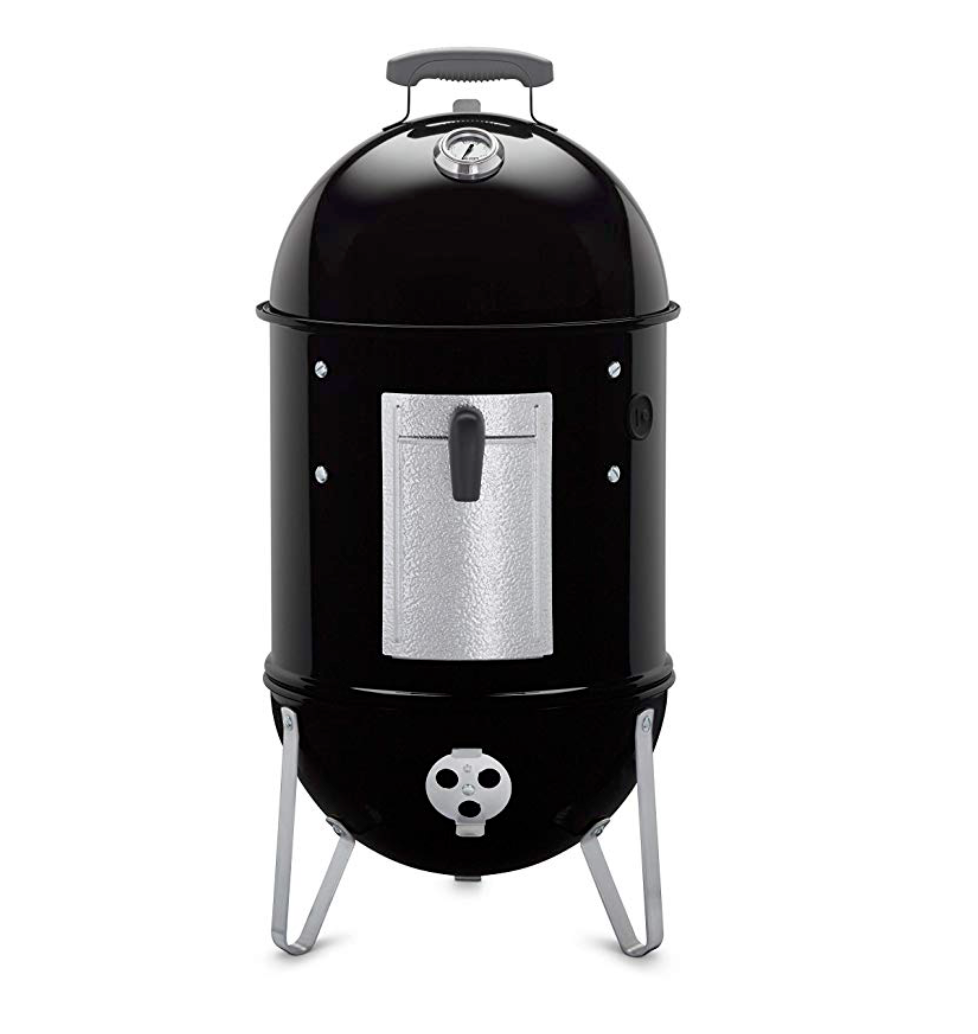 Dad's meat right off the grill is good, but wouldn't he rather it be great? That's where a smoker comes in. You get much better, more full-bodied flavors with a lot less effort when you use a smoker. It will capture, hold, and circulate all that delicious smoke flavor and you can grill low and slow to get that fall-off-the-bone texture that the best pitmasters produce.
Dad and you will have a lot of experimenting to do together. The smell is the sense most strongly associated with memory. Build lasting ones with the smoker.