Petr Baron, the CEO of TBIF Financial Services (TBI Bank) is a very busy CEO and it was not easy to track him down as he is constantly in meetings or flying from one country to another. But we managed to get him to take an hour from his busy international schedule and grant us an interview. It was worth the wait!
DAD.CEO: Being a CEO and a committed dad, how do you make it all work?
Petr Baron: When I am at the office, I do my best to stay as close to my colleagues as possible and I try to create deep, honest and meaningful relationships with them as I want to set a good example for both my children and my team. I believe the best way to achieve that is in being the same person as well as sharing the same values both at home and at work.
DAD.CEO: Being a father first, has listening to your children helped you to become a better CEO?
Petr Baron: My kids are digital by nature and in the context of turning TBI Bank into a digital lender I can only learn from their mindset because its highly likely that, quite soon, our customer base will share the same mindset. But being constantly online sometimes has downsides. Just think about it – we, adults, always try to detach our children from devices and make them live a childhood as we experienced it. At the same time, people who hold leadership roles are now more online than ever. My children have taught me how to set my phone aside and spend more time with them. The balance that I reach at home helps me become a more balanced and involved CEO.
DAD.CEO: Do you have time management tricks you could share?
Petr Baron: TBI Bank has headquarters in our two main markets of Bulgaria and Romania. I live in London with my family but spend most working days either in Sofia or Bucharest. I spend a lot of time at hotels as I decided not to relocate for the main reasons that – firstly, I want my wife and my children to know that home is where they are. Also, this is the only way I can commit to my 16-hours working day. Traveling for work helps keep the balance. But still, the only real hack I use is switching all devices off, which I do every Friday evening until Saturday morning.
DAD.CEO: When you take a vacation with your family, do you combine it with work as many CEOs do?
Petr Baron: I mentioned the 16-hours working day and taking a vacation is the time where I recover from the mental and physical dedication. Still, I am not the kind of person who enjoys switching off completely. Of course, during vacations, the priority is family, but I try to stay in touch with our business as well. Being a CEO, there are always work-related issues that are carrying momentum and that need to be addressed urgently. About having a system, I like to plan my time off and make a light structure for the holidays. I allocate enough time for certain things – books, personal education, and development. I also try to dedicate some time to isolate myself completely from everything to reflect on things that have happened and take a helicopter view on the business.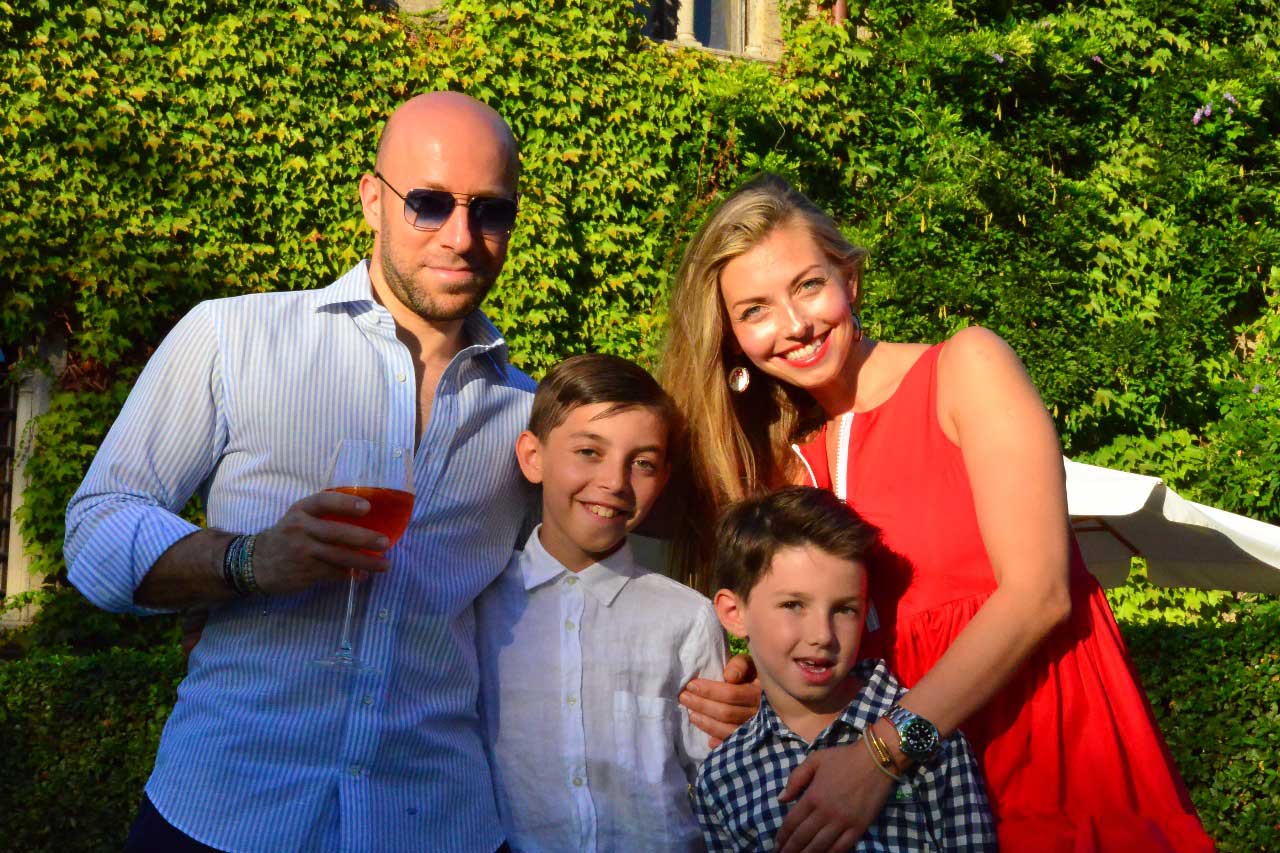 Petr Baron with his wife Anna and his 2 sons David and Daniel
DAD.CEO: Have there been mistakes that you witnessed your children make, but decided not to intervene so that they may learn from them?
Petr Baron: Today, in my opinion, kids in developed societies are very much isolated from the hard realities of life. Knowing that I try to make sure my boys make their own mistakes and learn from them. This is especially true when it comes to personal relationships. I don't interfere there, as I want them to learn how to navigate social relations by themselves. I think the social components in life are very crucial for long term success.
DAD.CEO: Being a leader in the financial world – can you give us 5 tips that a father should be teaching his children on finance/money so they may have a better chance to succeed in life?
Petr Baron: Their characters are really different, one could spend all his pocket money on new trainers, and the other is more of a saver type. The general rules are that I try to set them certain goals to achieve, give them freedom how to spend, let them make mistakes, but also use the opportunity to give them pieces of advice.
Here are my 5 tips for them:
1. Money doesn't come easy.
2. Spend responsibly.
3. Be precise with money especially when lending to someone and keep control of what you have.
4. The standard advice: You borrow somebody else's money but repay your own.
5. Don't lose sight of your money – know how much you have and where it is at all times.
DAD.CEO: Looking back on being a father, what do you hope you will be most proud of when it comes to your kids?
Petr Baron: Like any parent, I want my kids to look up to me and respect me for who I am – now, and in the future. I am doing my best to teach them how they can be leaders that inspire and guide others. I would be really proud to see them in the future becoming role models for the people around them and make a positive impact in what they set their minds to.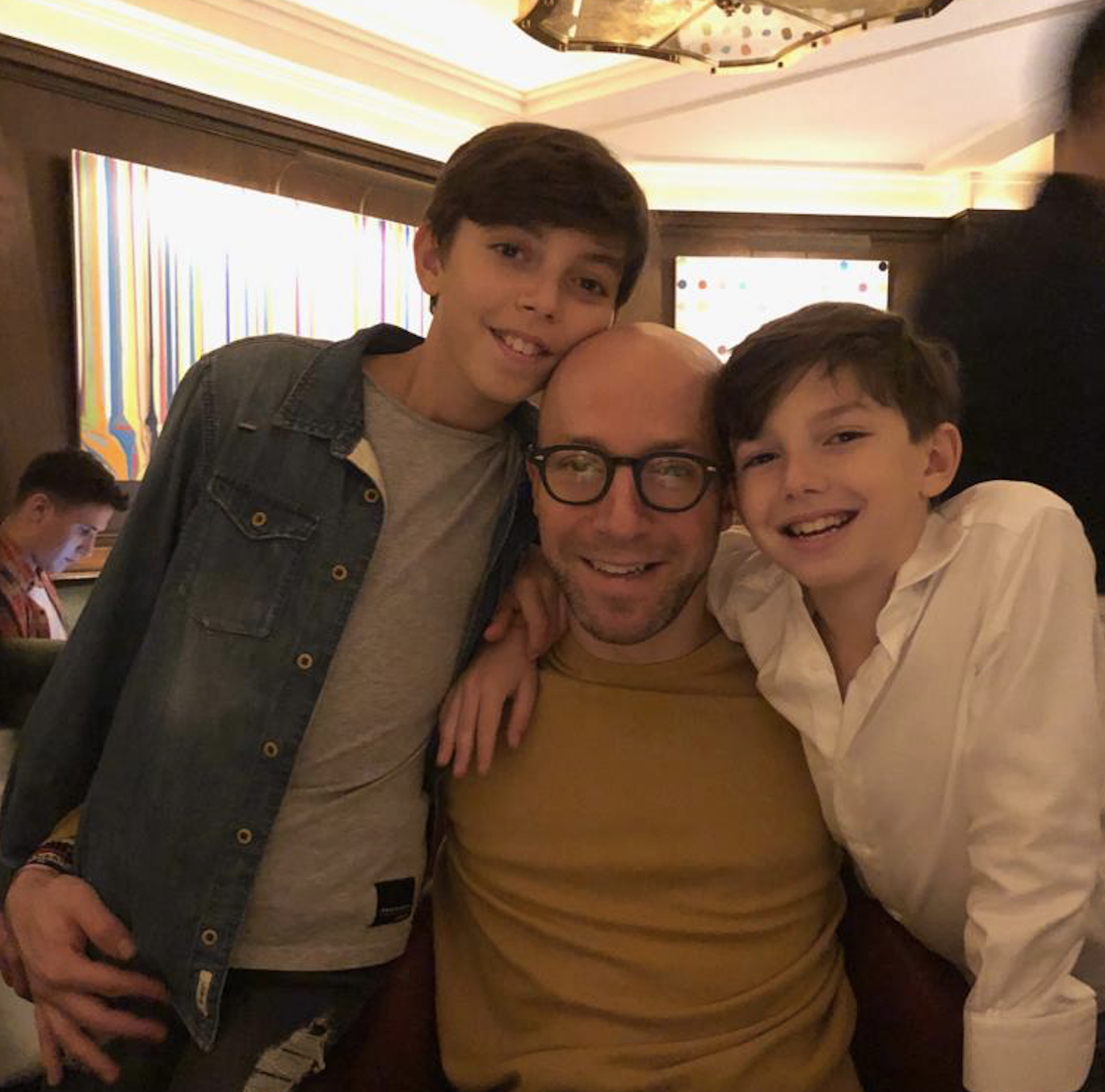 Petr enjoying being back home relaxing with his boys
DAD.CEO: How do you feel you have evolved as a father and a CEO from the time your first child was born to this present day?
Petr Baron: I am a strong admirer of the Kaizen philosophy, which believes in continuous improvement and advocates the view that wisdom comes with age and experience. Surely, I have evolved a lot in the past 11 years. The more experienced I become, the more importance I put on the lessons I can give my children, and how I can inspire the people in the organizations I manage. Just like my children are growing and maturing, so is the way I try to guide them on how to approach the world around them that is constantly evolving.
DAD.CEO: Do you have a hobby that you share with your kids?
Petr Baron: I have to give full credit to my wife Anna – she's the one spending more time with the kids, but we all share the love for art. Living in London gives us access to a lot of galleries and museums. We also watch a lot of movies. I know a lot of people nowadays consider cinema pure entertainment but, in our family, we still regard it as art. After watching a good movie, we often sit down and talk about its main takeaways and messages. I think it's a nice way for the four of us to bond.
DAD.CEO: What top 3 lessons did your father leave you with that you believe are still relevant in today's digitally connected world?
Petr Baron: I've learned so much from my father and honestly most of his values relate to the foundations of how a decent person should behave, that I think will always be important and relevant for the generations to come. But, if I have to list three, I would pick the following:
1. Keep your word and be punctual.
2. Be open, straightforward, transparent, and fair with people.
3. Respect people for who they are.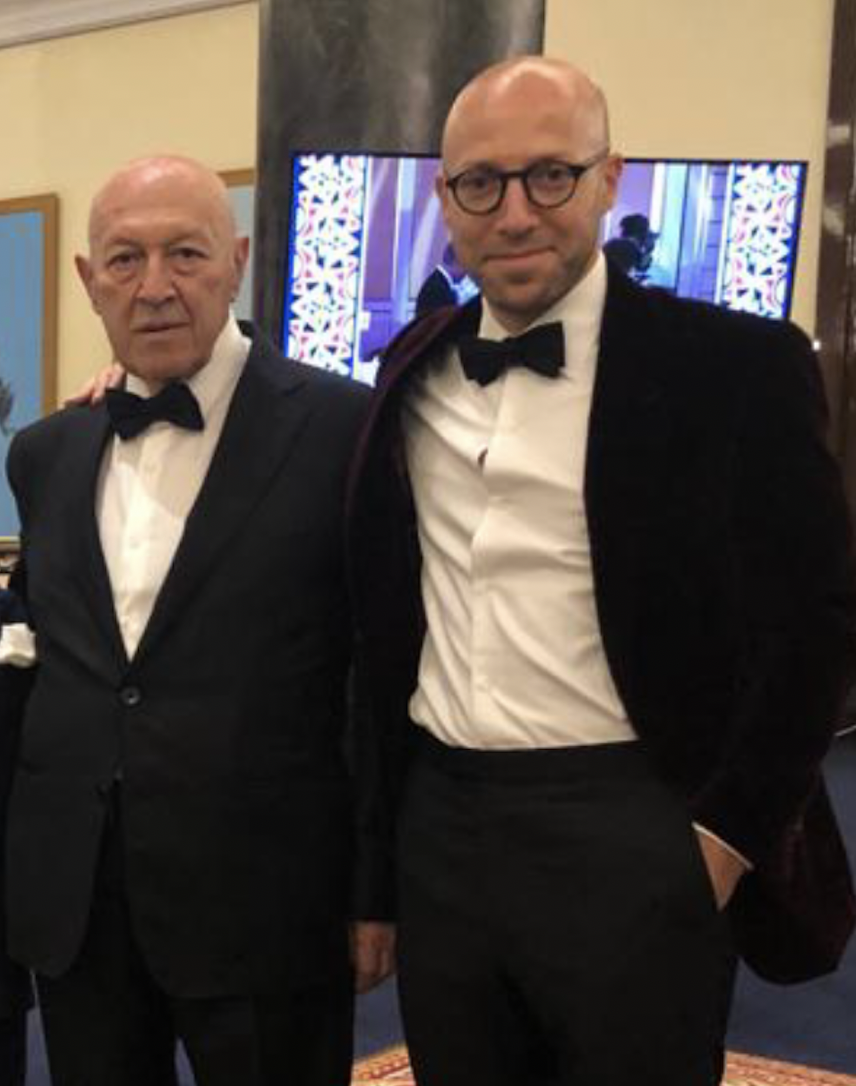 Petr with his father
DAD.CEO: Finally, what would be your top 5 tips for being a successful DAD.CEO?
Petr Baron: These 5 tips apply to both my role as a father and my job as a CEO of a bank:
1. Love – both your job and your family.
2. Respect – your children and your colleagues.
3. Freedom – for your colleagues to take responsibility and children to mature.
4. Be open-minded – to allow my colleagues to take risks and my kids to learn from their mistakes.
5. Be an example – so that both my employees and my kids can relate to me when making an important decision.
About Petr Baron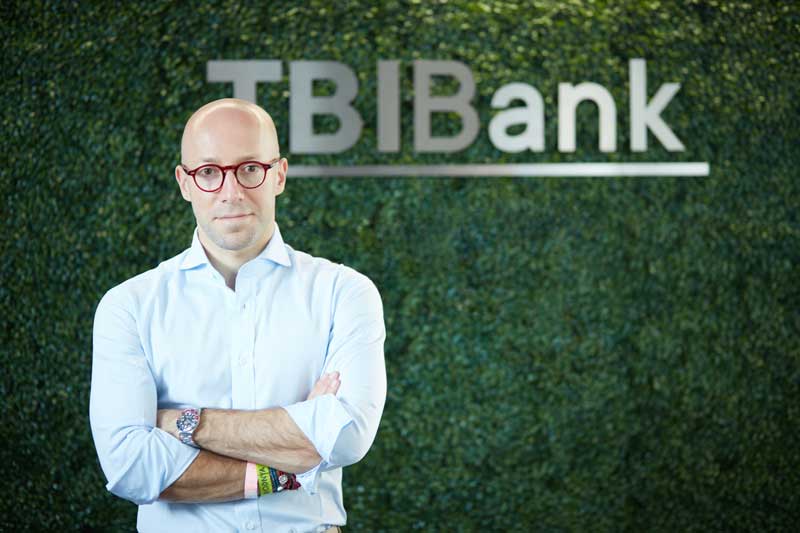 Petr Baron is the CEO of TBIF Financial Services (TBI Bank) and member of 4finance's Executive Committee.
Petr has over 16 years of experience in executing banking strategic initiatives, digital transformation, and business evolution. He has held CEO roles and multiple board positions in financial markets across Europe, leading companies to provide best-in-class financial instruments, create innovative and scalable frameworks and foster financial best practices.
Petr has a BSc in Investment and Financial Risk Management from the Cass Business School, UK. He is a passionate collector of art. And is also a big fan of rugby and boxing.
Petr is a father of two boys (10 and 11) and lives with his wife Anna in London. He works across London, Riga, Sofia, and Bucharest.