We are now facing the new reality of working from home, schooling from home, and yes, even frustration and boredom at home.
Why not make the most of this time with our kids by letting celebrities inspire us to explore new paths in life that just can't be taught in a classroom? Who knows, maybe you'll discover a new passion that will translate into a lasting bond with your kids.
Last Christmas, I decided that I would get only 1 present for the family as a whole, but one that would benefit us all throughout the year and hopefully last a lifetime. That present was an all-access pass to MasterClass.
IMPORTANT DISCLAIMER: DAD.CEO has not been sponsored in any way by MasterClass. These suggestions are purely based on personal recommendations by our Founder and CEO, Luc Chénier.
I selected 13 courses that I highly recommend which I feel will not only broaden but keep you and your kid's minds busy during these difficult times.
ENTERTAINERS PENN & TELLER TEACH THE ART OF MAGIC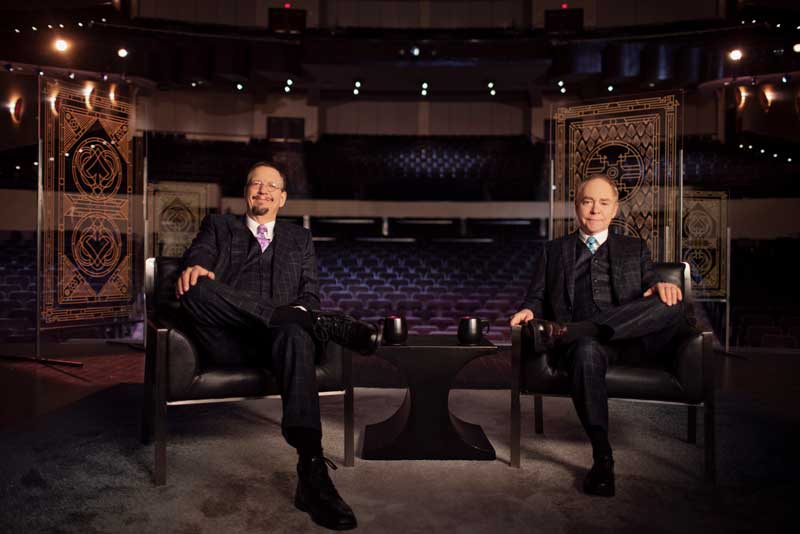 Photo credit: MasterClass​​​​​​
Penn & Teller have captivated audiences with their magic for over four decades. Their MasterClass provides a behind the curtain look at how to perform magic as well as insights around the psychology and morality of tricking an audience.
"Magic's about understanding and then manipulating how viewers digest the sensory information."
Penn & Teller's MasterClass is for magic enthusiasts of all levels who have an open mind and genuine curiosity about illusion, memory, and the principles of performance. Through demonstration and in-depth instruction, they will teach the fundamental building blocks of magic and how to do magic tricks that are the basis for some of their own stage show. By sharing their techniques, Penn & Teller will help students gain skills in mastering entertaining card tricks, sleight of hand techniques, and ways to use misdirection and optical illusions in magic.
BOB IGER, CEO OF DISNEY TEACHES BUSINESS STRATEGY & LEADERSHIP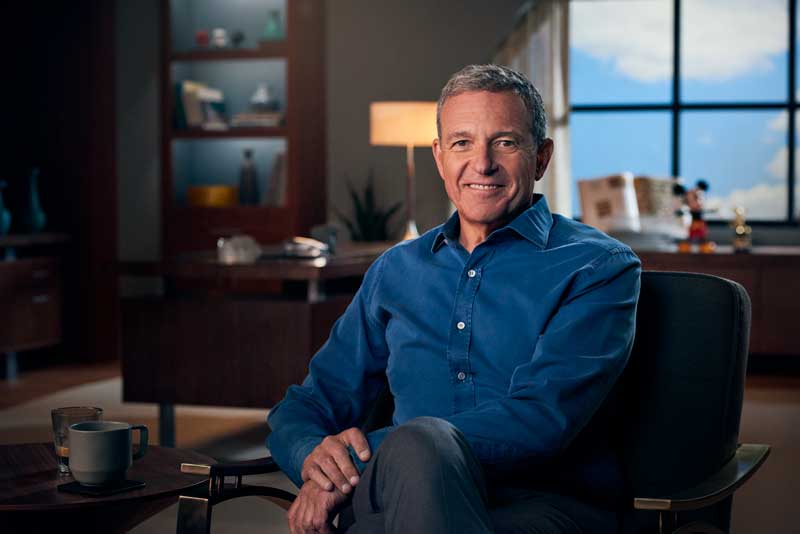 Photo credit: MasterClass​​​​​​
Bob is one of the best CEOs in the world and is known as a master strategist who leads with the utmost integrity.
"I've had some great teachers and have learned many lessons,"
said Bob Iger. "With my MasterClass, I want to give back and impart what I've learned throughout my career. I'll share insights into a number of things, including how Disney - and our great brands - operate, core leadership attributes, managing creativity, and creative processes, creating a strategy, and taking big risks."
The class will focus on making bold moves, taking smart risks, and embracing change.
AUTHOR DORIS KEARNS GOODWIN TEACHES U.S. PRESIDENTIAL HISTORY AND LEADERSHIP
Photo credit: MasterClass​​​​​​
Presidential historian and Pulitzer Prize-winning author, Doris Kearns Goodwin, will teach U.S. presidential history and leadership. Goodwin will provide rich stories about some of our most significant presidents and discuss the essential leadership qualities they shared, including ambition for the greater good. She'll also discuss how we can all be leaders in our communities through engaged citizenship.
In a time where people want to get involved, Doris' teaches us how to become great leaders, approach decision making, manage through a crisis and be better citizens.
"I've always said, 'by studying history, you're studying human nature,'"
said Goodwin. "I hope that students will walk away from my MasterClass with a deeper understanding of how they can be better leaders and citizens, with their heads full of stories and examples from some of the country's most revered presidents."
SARA BLAKELY, CEO OF SPANX TEACHES ENTREPRENEURSHIP
Photo credit: MasterClass​​​​​​
"Sara went from selling fax machines door-to-door to becoming the world's youngest female self-made billionaire," said David Rogier, co-founder, and CEO of MasterClass. "When I started SPANX, I had never taken a business class or worked in retail."
"I was able to revolutionize an industry because of the lessons I learned and practiced early in my life"
Blakely said. "In my MasterClass, I share those lessons – like finding your purpose, cultivating courage and developing an entrepreneurial mindset. I also share my successes along with my failures, which will hopefully inspire and encourage anyone to go out there and give it a try. It's what it's all about."
CHRIS VOSS, CEO OF THE BLACK SWAN GROUP TEACHES THE ART OF NEGOTIATING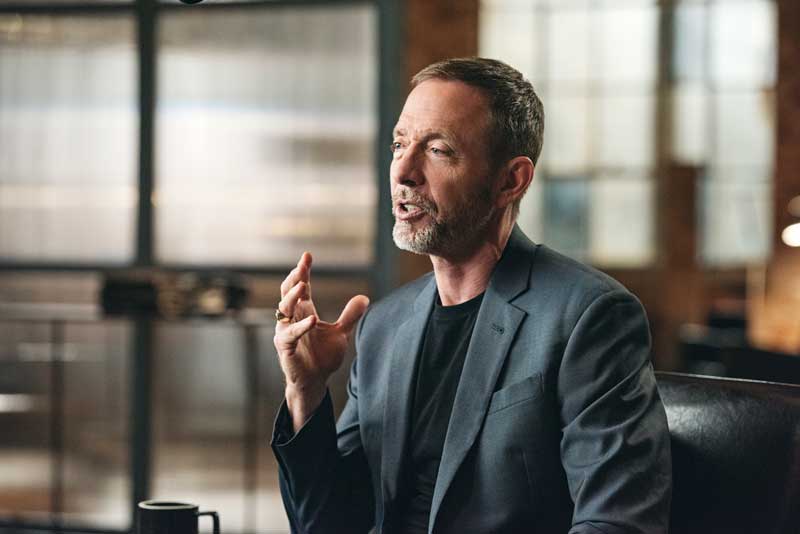 Photo credit: MasterClass​​​​​​
"Everything in life is a negotiation!"
During his 24-year tenure at the FBI, Chris Voss developed a set of negotiation skills that apply as aptly to everyday life as they did in high-stakes national and international crime. He rose to become the bureau's lead hostage negotiator, handling more than 150 international cases.
Also trained by Scotland Yard and Harvard Law School, Chris has shared his unique insight through his bestselling book "Never Split the Difference: Negotiating as if Your Life Depended on It." Now, through his MasterClass, he's sharing his field-tested techniques with you.
CHEF AARON FRANKLIN TEACHES TEXAS-STYLE BBQ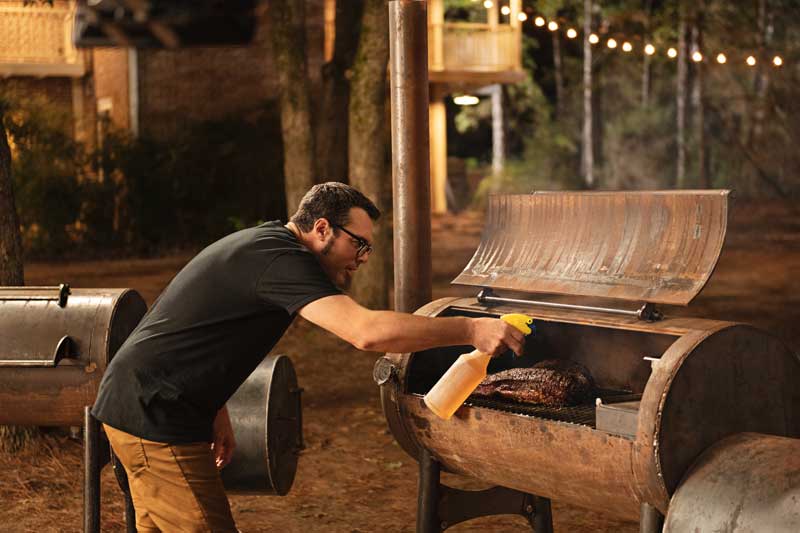 Photo credit: MasterClass​​​​​​
As a self-taught chef, Aaron's journey from backyard barbecues to becoming one of the most influential pitmasters of his time is inspiring.
"Some people believe there's a huge barrier to entry when it comes to learning how to barbecue, and that's simply not true,"
said Franklin.
"In my MasterClass, I share the secrets I've learned along the way when it comes to smoking briskets and more - every detail from start to finish - how to trim, wrap, and even down to slicing it. I'm excited to bring my backyard to MasterClass."
ASTRONAUT CHRIST HADFIELD TEACHES SPACE EXPLORATION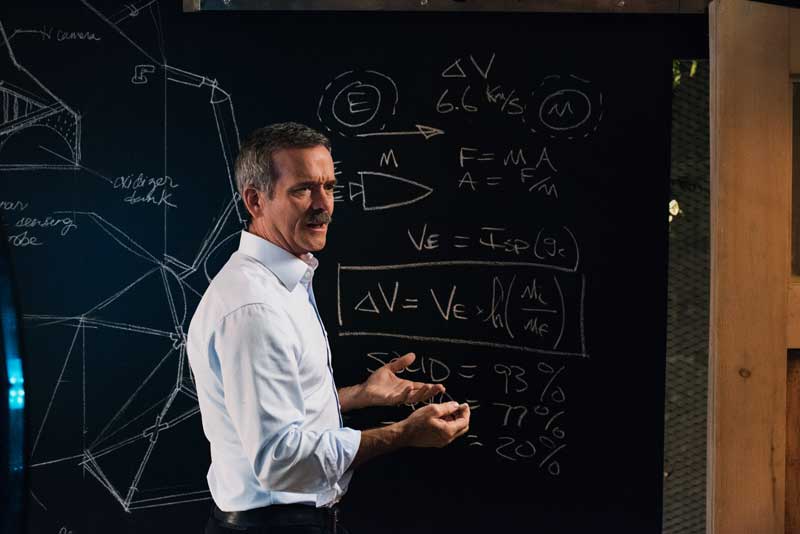 Photo credit: MasterClass​​​​​​
For space enthusiasts and anyone with a curiosity about our universe, Chris Hadfield's MasterClass teaches students about life as an astronaut and how flying in space will forever change your perspective on Earth.
"Decide in your heart of hearts what really excites and challenges you, and start moving your life in that direction."
Hadfield teaches his greatest lessons from his most indelible moments in space, changing how we think about our future, and inspiring the next generation of astronauts in the process.
WORLD CHESS CHAMPION GARY KASPAROV TEACHES CHESS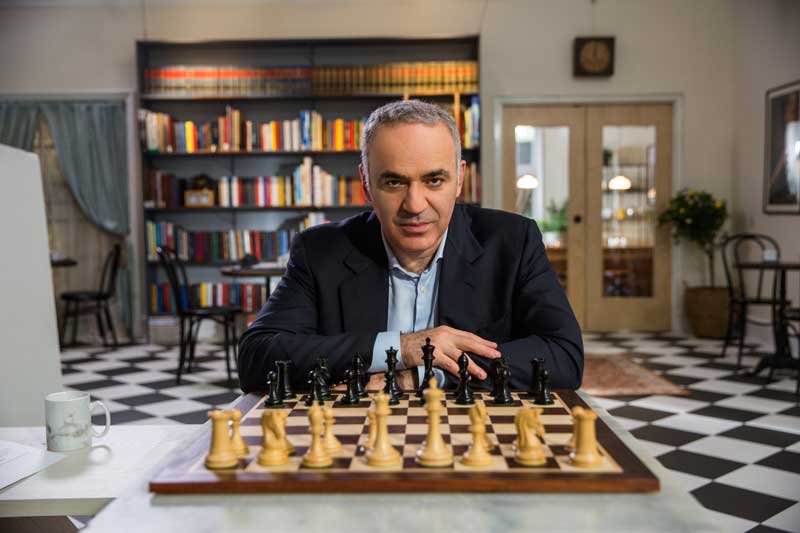 Photo credit: MasterClass​​​​​​
Garry will teach you his winning principles, strategies, and tactics. His detailed lessons will sharpen your instincts, allow you to make more sophisticated decisions, and vastly improve your game.
"Typically, the winner is just the player who made the next-to-last mistake."
He went head-to-head with IBM supercomputer, Deep Blue, and won. He trained Carlsen and Nakamura. Now Garry Kasparov is ready to share what made him a six-time World Chess Champion.
POKER CHAMPION PHIL IVEY TEACHES POKER STRATEGY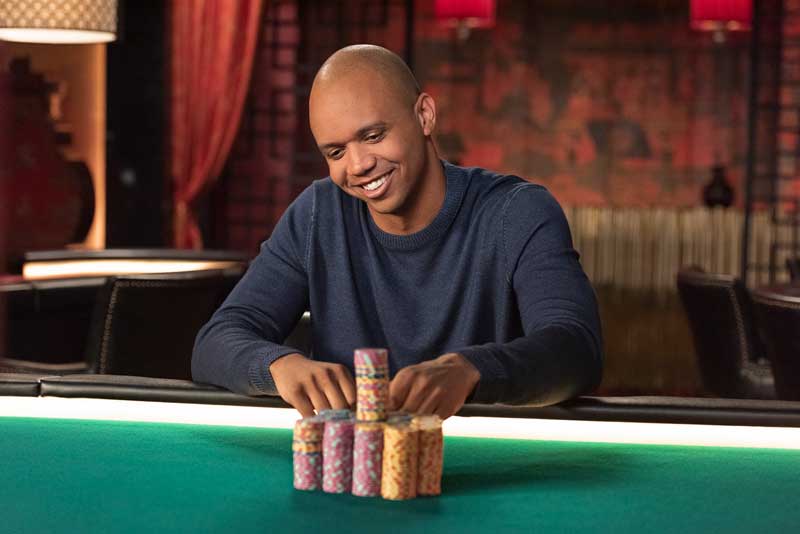 Photo credit: MasterClass​​​​​​
Widely regarded as the world's best all-around poker player, Phil Ivey typically plays his enigmatic table presence to his advantage. He's been called poker's most mysterious player and earned worldwide respect as one of the best players in history.
"You've got to take some chances and know when you're beat and know how to get certain advantages."
Learn poker strategy, poker tips, and techniques for plays like floating the flop and using suited connectors. In his class, Phil walks you through his approach to betting tactics and table image and reviews some of his most famous hands.
Get unparalleled access to Phil's thought process—and learn how to play poker with a champion's mindset.
FASHION DESIGNER MARC JACOBS TEACHES FASHION DESIGN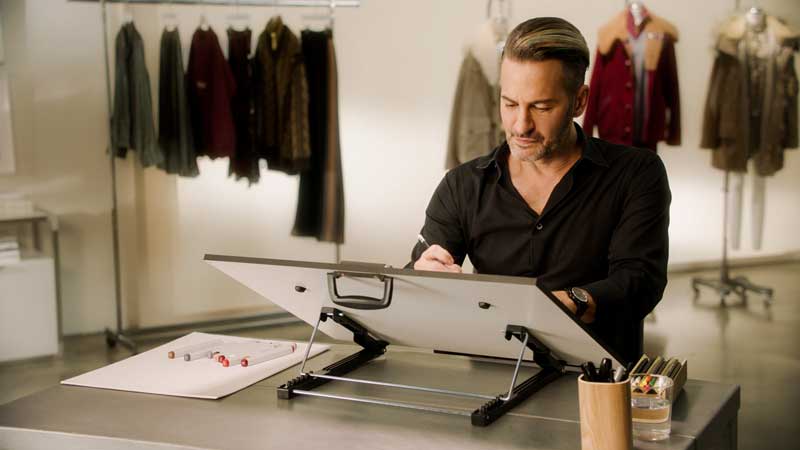 Photo credit: MasterClass​​​​​​
Discover the behind-the-scenes process of creating an original runway collection in Marc Jacobs's first-ever online class. Best known for his fearlessly creative clothes, the designer shares the skills and techniques that have made him one of America's most influential style-makers.
"I always find beauty in things that are odd and imperfect - they are much more interesting."
CELEBRITY CHEF GORDON RAMSAY TEACHES RESTAURANT RECIPES AT HOME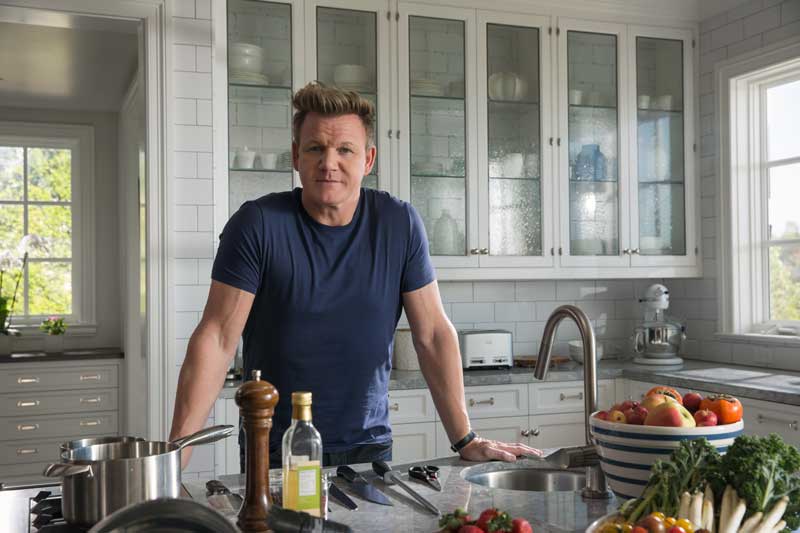 Photo credit: MasterClass​​​​​​
Gordon Ramsay will teach students how to elevate their cooking with 13 restaurant-inspired dishes designed to cook at home—such as poached leeks in miso broth with black truffle, a pairing of red wine poached egg with asparagus purée and king trumpet mushrooms, and a masterful raspberry soufflé.
"I act on impulse and I go with my instincts!"
PUBLISHING ICON ANNA WINTOUR TEACHES CREATIVITY AND LEADERSHIP
Photo credit: MasterClass​​​​​​
Anna Wintour is synonymous with the fashion industry, and she is one of the most recognizable people in the media and the publishing industry. She has helped launch the careers of some of the most well-known designers, photographers, and creatives working today.
"Create your own style… let it be unique for yourself and yet identifiable for others."
Anna Wintour takes off her signature sunglasses and gives you unprecedented access to her world. Learn how to be a boss with an icon in fashion and media.
AUTHOR PAUL KRUGMAN TEACHES ECONOMICS AND SOCIETY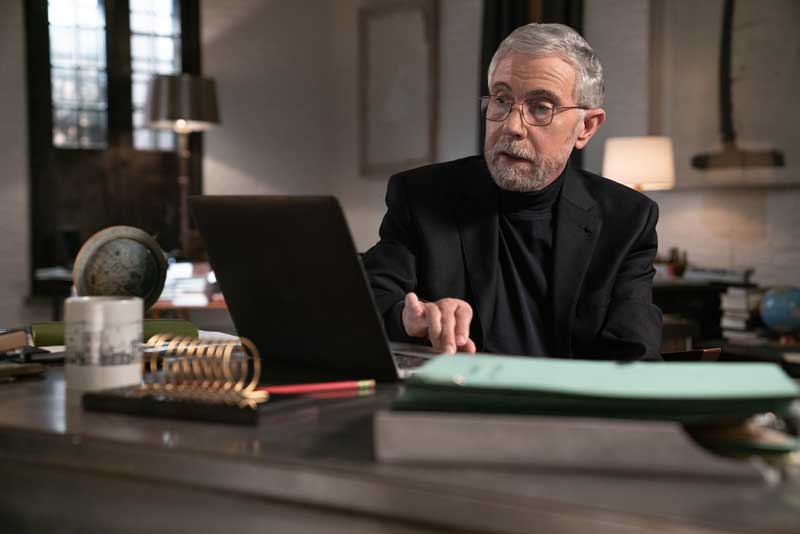 Photo credit: MasterClass​​​​​​
Paul Krugman's work is defined by his belief in the power of economic thought to open minds and change history.
"Politics determines who has the power, not who has the truth."
Paul Krugman's MasterClass on economics and society will teach you the core economic concepts that drive our world, how those concepts impact current issues, and how to develop strategies to become a better informed and empowered citizen.