During his recent COVID-19 press conference, Gov. Andrew Cuomo pivoted to a personal tone with stories of meeting his daughter's boyfriend and the importance of Sunday dinner with family, especially during these difficult times.
"Today is Sunday and I come from an Italian-American household where we had a great tradition on Sundays, the family had to come together at the table."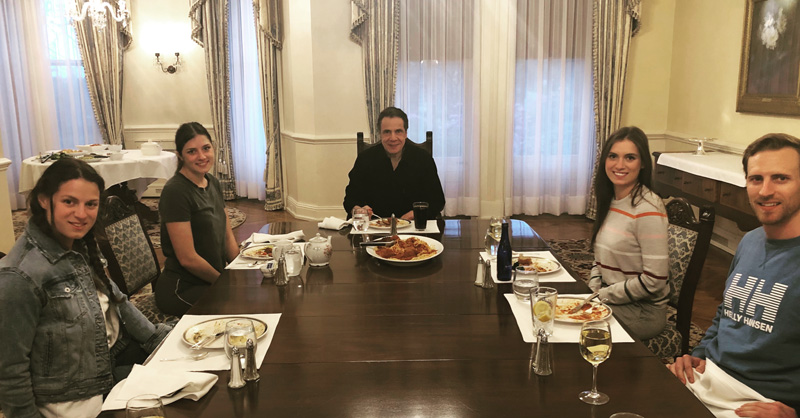 Sunday dinner Cuomo style Photo: Gov. Andrew Cuomo Facebook
"I started my tomato sauce before I left," said Cuomo during the press briefing on Sunday, April 19th. "We're going to go back, we're going to sit at the table, have spaghetti and meatballs on Sunday."
Gov. Cuomo talked about how his grandfather viewed Sunday dinner as 'his vacation time' as he worked 7 days a week at a deli in Jamaica, Queens.
"We're going to recall to them how important that meal was on Sundays, to have the family together, to take the time, to sit and to talk, and to reconnect."
He made it clear that while the world is now going through a terrible and challenging time, for him this was a special moment for having his 3-daughters at home with him.
"I get this beautiful silver lining in the midst of this hell where my daughters are with me again."
"It's such a comfort to me, personally, to have them home,"
"You want to be able to protect them," Cuomo said.
"And when they're not there you have this constant hole in your heart."
Cuomo told reporters that his daughter Mariah who is now 25 years old had recently been in quarantine for 14 days and was now safely back at home. She also decided to bring her boyfriend with her.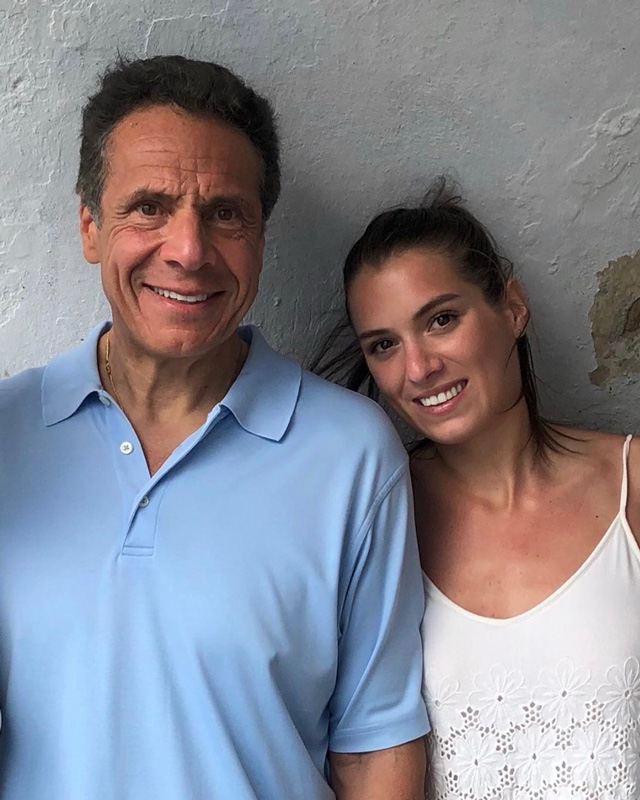 NY Gov. Andrew Cuomo with his daughter Mariah Kennedy Cuomo Photo: Mariah Kennedy Cuomo Instagram
"Advice to fathers," Cuomo stated, "the answer on what you think of the boyfriend is always "I like the boyfriend" because there are only two options."
"Either you like the boyfriend or you don't like the boyfriend – but you can never say you don't like the boyfriend. I learned that lesson the hard way."
"Or else it triggers NDS," he said.
"NDS is 'Natural Defiance Syndrome.' It's not documented, but it is a psychological condition where if you say as a father 'I don't like him,' Natural Defiance Syndrome kicks in and then they like the boyfriend more because he is opposed by the father. So, the answer has to be 'I like the boyfriend."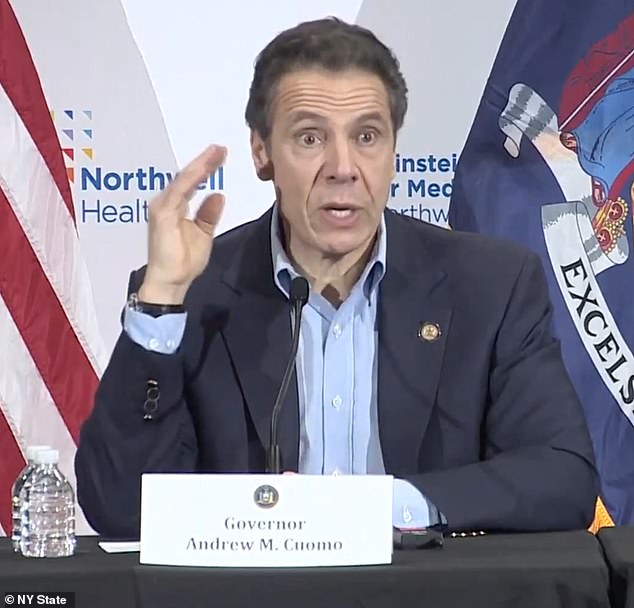 Governor Andrew Cuomo speaks with the media at his daily COVID-19 press conference
All jokes asides, Gov. Cuomo admitted to actually truly like her boyfriend.
"We're going to be at dinner with the boyfriend and we're going to have our spaghetti and our meatballs."